Editor's note: this post about Microsoft Teams vs Skype for Business, is a guest blog by Loryan Strant, Consultant at Loryan Strant Consulting and Microsoft MVP. For more information about Loryan, please visit his website, and remember to continue the conversation on Twitter @LoryanStrant.
---
Teams Killed the Skype for Business Client
Recently, I wrote an article called Office 365 Groups vs Teams, about the disruptive force of Microsoft Teams in changing the nature of conversations organisations are having when it comes to Office 365. Through all the online discussions with fellow community members (which I thoroughly loved and enjoyed – bring 'em on for this post), it made me think about other challenging questions we all have about the new offerings in Office 365 Groups.
So in that context, and with Microsoft Teams general availability date slated for next week, I thought this is the best time to discuss the disruptive nature Teams will have for the Skype for Business client; hence, playing on the famous (or infamous – depending upon your musical preference) Buggles song – Microsoft Teams Killed The Skype For Business Client!
Skype for Business and Microsoft Teams 101
Since Microsoft introduced instant messaging back in Exchange Server 2000 and then finally telephony functionality in Office Communications Server 2007, it has been a long journey for Skype for Business. In the past few years, however, the product has become a serious contender in the communications world, with its only main threat being from Cisco.
As the world embraces the evolution beyond the old-school Private Branch Exchange (PBX), the importance of the phone call will still never go away – nor will the conference call, video conferencing, and most importantly, the ability to share content. This is where Skype for Business has differentiated itself from other communications products which were all about dial tone, and everything else was an add-on. Skype for Business was the other way around – the ability to find a person and share content with them was the primary purpose with voice and video as the add-ons.
---
Editor's note:
If you are interested in Microsoft Teams and Office 365, check out our latest eBook: Your Digital Transformation Roadmap.
Join Microsoft MVP Dux Raymond Sy for the webinar "Microsoft Teams Is Here Now What?" as he hosts an hour long, question and answer session with Microsoft's Dan Stevenson, Principal Group Program Manager for Microsoft Teams!  Watch on Demand>
---
Then in November 2016, Microsoft Teams came along and boasted some of the features that Skype for Business offered – predominantly persistent chat, instant messaging, individual and group voice/video calls, and scheduled meetings.
Microsoft Teams vs Skype for Business
A couple of weeks after the introduction of Microsoft Teams at the Microsoft MVP Summit in Redmond, there was a lot of focus on the product. But there was also a lot of confusion and concern from some of the MVPs that focus on Skype for Business that Microsoft Teams might eventually replace their product.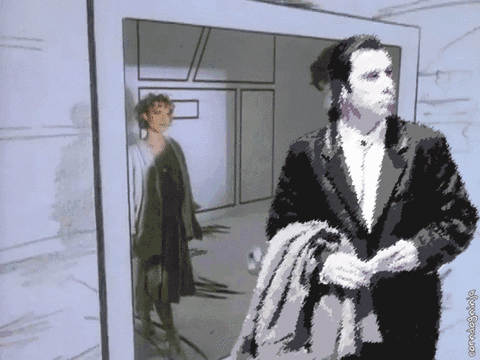 Until March 14, Microsoft Teams has yet to hit the General Availability milestone, so technically isn't a version 1.0 product – but that hasn't stopped tongues from wagging about the future.
From an end user perspective, I bet Google has been going crazy with terms like "Microsoft Teams" replace "Skype for Business". Insider tip: some Microsoft staff I've spoken to have told me that Microsoft Teams was supposed to replace the Skype for Business client, but time got in the way and so that hasn't happened – but they believe it still will happen.
---
Like what you read? Be sure to subscribe to our blog to stay in the fold for all things Office 365, SharePoint and more!
---
Why We Still Care about Skype for Business… For Now
The thing to note about Skype for Business is that it is a solid communication product – boasting multiple modalities and the ability to easily switch between them, as well as share a variety of content forms (e.g., desktop, application, whiteboard, poll). However, that is where the product ends.
Skype for Business does provide many integrations such as contact centres, PSTN conferencing and calling, video interoperability between platforms, and much more. It has become more prominent within the Office stack, historically only providing presence inside of Outlook and SharePoint pages, where now it provides the ability to communicate with others when co-authoring.
Microsoft Teams at present does not offer any of these integrations. It is its own siloed communication stack inside of a dedicated interface. What Microsoft Teams brings to users however is context, and in this era context is king.
Skype for Business vs Microsoft Teams Feature Comparison
The table below illustrates the difference between Skype for business and Microsoft Teams feature capabilities:
At best, the Skype for Business client can show the topic for the conversation window based on the Outlook meeting, original email, or manually set by the user. From there, users can share content to discuss further.
On the other hand, Microsoft Teams is the single pane of glass that gives access to the content itself, as well as current and previous conversation about the content. How you communicate is something that is done on top of the content. In fact – the communications actually become part of the content.
Microsoft Teams does not just provide the context – within that single application, it is the context.
The Unifying Force of Microsoft Teams
While Microsoft Teams has barely opened its eyes, perhaps we are witnessing the relegation of Skype for Business to being a platform service. We've already seen this occur with Exchange and SharePoint. Within the Office 365 world, they are not the single applications we access and use, they merely form part of the service.
Exchange still has Outlook, but in reality Outlook hasn't changed the way it works much since it was released in 1997 – and neither have our behaviours around email. It does, however, now offer a way to access Office 365 Groups, and beyond that the content and applications that are integrated (e.g., Planner, files, OneNote).
SharePoint was the intranet and document management solution, however it now largely exists to serve Office 365 Groups and everything that sits on top of that. End users already have to switch interfaces between Outlook, OneNote, and File Explorer to access files in either SharePoint or OneDrive, a web browser to access SharePoint sites and Yammer, and then line-of-business applications.
Skype for Business provides another interface in an already crowded end user experience, providing more toast notifications and IM or call windows that demand our attention.
Microsoft Teams aims to unify that end user experience. We're already seeing it surface the content within Office 365 Groups by providing a single window and therefore context. Within a single application we can have threaded text-based conversations, one-on-one instant messaging, access to content and business applications, as well as voice and video conversations.
What value does the Skype for Business client bring to this experience, other than to provide legacy telephony features and integration with communication tools? As I said previously – the Skype for Business client purely exists to communicate.
So if communication is just one part of my daily productivity requirements – why wouldn't I just consume it within Microsoft Teams?
---
More About Office 365 Groups and Microsoft Teams
Editor's note: AvePoint is happy to announce a NEW and FREE webinar "Microsoft Teams Is Here. Now What?" on April 12, at 11am ET.
Join Microsoft MVP Dux Raymond Sy as he hosts an hour long, live question and answer session with Microsoft's Dan Stevenson, Principal Group Program Manager for Microsoft Teams!  Reserve your spot now >
If you're still asking "what is Microsoft Teams?", simply put, it's a chat based workplace in Office 365 designed for teams of colleagues to collaborate.
As defined by Microsoft, Microsoft Teams is "a new chat-based workspace that further enhances the collaboration capabilities in Microsoft Office 365, the cloud-based productivity offering with more than 85 million monthly active commercial users. Microsoft Teams brings t together people, conversations, content and the tools teams need to collaborate."
The following video about Teams is a great explainer:
If you're looking for more information about Office 365 Groups, my friends at AvePoint have developed a bunch of great articles and videos to help with the following topics:
They've even created an awesome infographic to help show you how to decide when to use SharePoint and Yammer and Office 365 Groups and Outlook and Skype.