Dear SharePoint,
Happy 20th birthday, you're almost of legal drinking age in America! You've been the coolest friend; you make life super organized and wonderful, and you always keep me on task. I literally would not exist without you, so here's my love letter to you.
I can't help but reflect on how we've grown together these last 20 years, so let's take a little trip down memory lane, yes?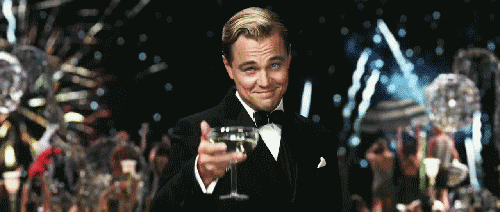 We met in the halls of Building 16 on Microsoft's Redmond Campus. You were going by the name Site Server back in 1997. While you were busy trying to figure out how to manage complex websites, I was growing in a New Jersey public library down a different track for Exchange backup.
And then, our worlds shifted as companies around us became more digital. You became Project Tahoe with more capabilities before your dad Jeff finally named you SharePoint in 2001, and we became fast friends since.
The first time I knew we were going to be my BFF was the day my dad TJ promised your dad at Microsoft Teched 2003 conference that I would help organizations move from SharePoint 2001 to SharePoint 2003. The very first SharePoint migration tool was born.
So today, I shed a happy tear, that 20 years later, after many versions, updates, and developments, that we are still the best of friends, helping over 800,000 companies and 300 million people worldwide.
Since we first met, your commitment and drive have inspired me to carry on what you've started – I made it my mission to help organizations worldwide collaborate with confidence. Now that I'm the largest Microsoft 365 data management solutions provider in the industry, I wanted to convey how truly grateful I am for you.
Our elementary years were on-premises, during which I evolved into a fully integrated infrastructure management platform that took care of all SharePoint needs that organizations had across management, governance, and data protection.
But we stuck strong through high school and college, at the forefront of Microsoft's modern workplace revolution. We've learned so much on how to provide a reliable, scalable, and secure cloud platform that empowers every person in every organization worldwide. And now that we're on the cusp of graduation age, we now enter a new phase of life. Microsoft 365 is now the de facto standard for cloud collaboration and AvePoint is excited to be an integral part of that cloud journey with our own cloud platform available in over a dozen regional data centers worldwide.
But all work and no play make for a dull day! I cannot wait to see you again at the #AvePointRed parties when we can one day catch up again in person!
Call me sentimental, but while we've come so far, we've got such a long way to go. But it's even better that now that we've got our footing, we are also giving back and bringing others along with us. I must thank you for your support of AvePoint Philanthropy, where we work together to impact humanity and drive change in technology, community, and education.
It's a privilege to witness and be a part of your journey. Your passion to enable teamwork will always inspire me to do the same and much more.
Again, happy 20th birthday! When we both turn 21, SharePint is on me!
Your BFF,
AvePoint