As one of the growing email services used by business enterprises, educational institutions, and individual users, there's a pressing need to ensure that Gmail backup is part of your data protection strategy.
Google has exceptional server backups that often prevent phishing, malware, and spam from entering your mailbox and exposing you to risks. But when it comes to account-level backup support, you're going to have to be a bit more thoughtful about your Gmail backup and recovery strategy.
What Google Offers for Gmail Backup
Gmail is an email service that's part of a larger business suite called Google Workspace. Because it's integrated with the other platforms in the suite, we must look at it not only as one tool which contains its own data but as a platform with content connected with various other apps.
As part of its storage policy, Google adds 2TB to an organization's pooled Google Workspace storage for each user account in your domain. This storage is then used for all data in all apps across the Google Workspace suite.
While it used to be mainly for Gmail data and Google Drive content, Google recently announced that even high-resolution photos and other Google Photos content, Docs, Sheets, Slides, Drawings, Forms, and Jamboard will now also count towards your storage data.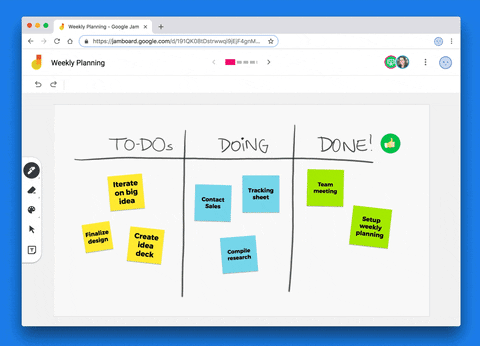 This poses a problem regarding how you're going to handle your data beyond what Google storage can accommodate. Not only will this impact the email you send and receive, but it also presents a high risk of all your Gmail data being deleted if you don't clean up or upgrade your storage in two years.
These limitations are part of the reason why Google encourages leveraging Gmail backup and restore tools like Cloud Backup for Google Workspace to help support users' data security.
So, Do You Need Gmail Backup?
To avoid the risks and complications of losing your data, here are three key considerations to think about when deciding if you should back up your your Gmail data and, if so, how to go about it:
1. Regular Backups
Data loss comes in many forms: accidental and intentional user deletions, service downtimes, malware attacks, and so on. Every email in Gmail only has one copy, and so once a copy has been deleted from one place, it is deleted from Gmail entirely, including all conversations, replies, and attachments linked to it.
If you need to constantly restore your Gmail content and data—emails, attachments, or contacts—having regular backups will help keep things in order.
Google has native capabilities to help you manually back up your data. While individual Gmail users can copy their content to another Gmail account, Google Workspace admins can export all users' email data with Google's Data Export tool from the Google Admin console.
There are also primary safety nets you can rely on:
Trash folder: When an email gets deleted from your inbox, it goes to the Trash folder. Within 30 days, users can retrieve that email back. After a 30-day period, admins have another 25 days to restore the emails deleted from the admin console. After that period, they will be permanently deleted.
Spam folder: When an email is tagged as spam, it stays in the spam folder for 30 days. Beyond that, it's irretrievable forever.
If you want to automatically back up all your Gmail emails and other content, leveraging third-party backup tools like Cloud Backup for Google Workspace will be your best bet. Cloud Backup allows regular backups to be scheduled up to 4x a day and ensures that backups are monitored, which lessens backup failures and helps alleviate the hassle of manually exporting your data on a regular basis. You can also restore beyond the 30 days and can retain data for as long as you need to keep it.
2. Ransomware Attacks and Service Downtime
We've mentioned how Google is great with keeping their servers secure, but there's no such thing as perfect security. With a company as big as Google, hacking attempts will always be a threat, as will service downtimes. And that's not to mention user mistakes! If something happens, would you be ready to restore critical data?
This is where your backups will be crucial. You can access your exported data through the Google Export Data tool either in the confirmation email or in the Access Archive in the tool itself. Each user will have a folder and a subfolder for each product they are licensed for. This is available for 30 days before it's permanently deleted.
But like how the Google Export Data tool does not allow for specific content to be exported (for example, only exporting one user's data or only exporting emails), restoring specific data such as file versions, email replies, and attachments will also be a challenge. It would also take several days to restore your data based on the amount of data being restored.
If granular restores are crucial for you, Cloud Backup for Google Workspace can help. Not only does it have granular restore capabilities that allow for as little as one email or one attachment to be restored, but it also has a point-in-time recovery feature where you can specify from which backup point you'd like to recover your data to help ensure that no data is left unprotected.
AvePoint also provides the option to choose where you store your data. Whether that's on AvePoint's Azure storage or your own storage, you'll still have full control over and access to your data.
3. Compliance Regulations
There are several data regulations and compliance requirements that various companies from different industries need to meet. Proper data handling and retention processes are a must.
Because Gmail contains business-critical data and sensitive attachments, knowing how to properly retain data for the necessary period will be crucial.
Google Vault—Google's data retention and eDiscovery tool for Google Workspace—can help you achieve this. It can hold, retain, and search your Google Workspace data whenever and however you need it to help you comply with policies and regulations specific to your organization.
Or, if you want a backup solution where you can automatically back up your data, provide comprehensive and granular restores, and help you comply with your regulations all in one fell swoop, Cloud Backup is once again the Gmail backup tool for you.
Closing Thoughts
Investing in data protection is just as important as your investments in cloud infrastructure. The time, effort, and costs of losing and restoring your data will all affect your business processes.
In deciding whether you need backup (and if you need a more comprehensive offering than Google's native capabilities), you need to consider four things:
How much data you lose and how much you need to regularly restore
How quickly you can restore it
How much control you have over the restoration process
The policies and regulations your organization has to comply with.
---
Keep up with all things data backup-related by subscribing to our blog.