Those who follow our blog and those who work in our industry (or any industry for that matter) know that we like to address the topic of the changing nature of today's workplace. It's true that jobs are changing. The way they're done is changing, but perhaps most importantly, the people who do them are changing as well.  
Employee Productivity Today: Where it is and Where it's Going
Autonomy has gone from a pipe dream to a perk and creativity is being encouraged by employers more than ever before. Why? Because it works. In the past decade or so, a plethora of studies have been conducted to gauge and analyze exactly what makes a productive employee. In addition to knowing what makes them productive, organizations have wanted to know how they can keep them happy and maintain that productivity.  
This is where employee analytics come in. We sat down with Peter Bergen, Microsoft's Product Marketing Manager for MyAnalytics to learn more about it and see what it enables employees to do.
Microsoft has been working to be at the forefront of this productivity progress pursuit and one product they're offering is called MyAnalytics, which is a part of Office 365.  
At AvePoint, we leverage MyAnalytics throughout the company and get weekly email reports of a breakdown of how our time is being spent. It keeps track of meeting hours, focus hours, as well as those colleagues with whom you most frequently collaborate.  
The idea behind this is to set goals for yourself. Too many meeting hours? Not enough focus time? Research would indicate that a balance between the two is critical to productivity. Research has also shown, for example, that sales reps who spend more time with customers and have large internal networks tend to be more successful.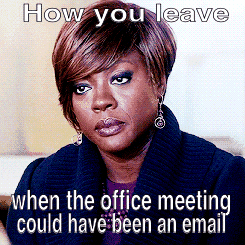 Bergen explained that it helps to view MyAnalytics as a smart fitness tracker for workplace productivity. It monitors your baseline, progress and goals to help the use get the absolute most out of their time and work and make them the best, most productive — and happiest — employee that they can be.
"MyAnalytics takes these insights to the individual level; think of it as a "fitness tracker" for the workplace that helps employees build better habits and work smarter. For example, MyAnalytics users receive a weekly email showing how much time they spent in meetings vs. focus time the previous week; many users save 4-5 hours per week simply by being more cognizant of where their time goes and making a conscious effort to spend less time in low-quality collaborative activities (such as meetings with lots of redundant, multi-tasking attendees)."
Increasingly, tools like MyAnalytics are being used throughout the global workforce and it's fascinating to see where it will take us. Forbes recently wrote an article entitled, "How AI Will Get You More Time Each Week," which explains all the different ways that MyAnalytics and Workplace Analytics pull data from all over Office 365 (calendar, to/from data, subject line, timestamps, etc.) to personally tailor your schedule and time usage to maximize every hour that you have.
MyAnalytics, along with Workplace Analytics, both from Microsoft are aiming to address a few trends when it comes today's workplace.  
1. The rise of knowledge worker is changing the modern workplace. The concept of the knowledge worker is a relatively recent concept. Knowledge workers, or employees who do non-routine cognitive work have been becoming the most common type of worker in the U.S. workforce. However, given the less quantifiable nature of these workers' productivity, a tool like MyAnalytics is necessary to better gauge the inputs and output of these employees.  
2. More collaboration demands exist than ever. Today's worker is involved in more voluminous and diverse collaboration than ever and it's continuing to increase. Because of this, workers can feel as though their time isn't in their control. Employees feel they're in too many meetings, sending too many emails, and lacking focus time to get their job done.  
This can have other ill effects, such as workers having to dip into their own time to get their job done (not exactly a recipe for happy, loyal employees)! Mitigating this unfortunate reality is at the forefront of the mission of MyAnalytics. By cutting out low-quality collaborative activities, proactively establishing and adhering to dedicated focus time, and limiting after hours work, MyAnalytics helps make employees more productive and helps to strike a better work-life balance.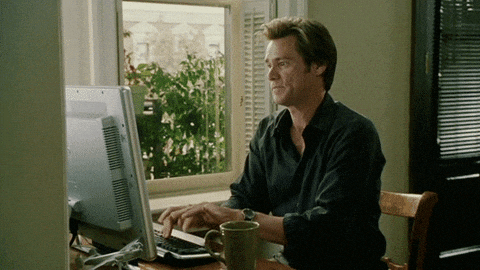 3. Transformation initiatives often fail because they don't change behavior. About half of digital transformation attempts fail because companies don't actually change the behavior of their employees. MyAnalytics helps companies to determine what behaviors are important and empowers users to take control of their time.  
---
Like what you read? Be sure to subscribe to our blog to stay in the fold for all things Office 365, SharePoint and more! 
---
Also, be sure to register for our upcoming webinar, "Office 365 Compliance for Healthcare, Financial & Other Tightly Regulated Industries" on April 25th at 10 a.m. EST!