Artificial Intelligence (AI) & Machine Learning (ML) Solutions
Transform your data, optimize operations and unleash innovation.
Harness the Power of AI with a Robust Data Strategy
A strong data strategy is critical before implementing an AI strategy. AI, especially modern machine learning models, are heavily dependent on a strong foundation of data. This makes it essential that data is accurate, properly managed, and reliable to make data driven decisions that automate routine tasks, improve the digital workplace experience, and drive innovation.
The AvePoint Confidence Platform's advanced data engine provides organizations maintain an understanding all of their digital workplace users, data, collaboration and security, creating the foundation to maximize the value of AI in their business operations.
AvePoint's Intelligent Model to Leverage AI and Machine Learning
With more than 250 petabytes of data under management, the AvePoint Confidence Platform has the scale and context to help organizations build an intelligent data strategy to unlock business value with AI.
Predictive Data Analysis
AvePoint's ML & AI solutions provide predictive data analysis that helps companies forecast trends and patterns of behavior by uncovering cause-and-effect relationships in data. With recommended engines and algorithms, companies can use data analytics to predict demand for their services, optimize operations, increase the accuracy of internal forecasting, and more.
Recognition and Language Understanding
AvePoint's Natural Language Processing (NLP) capabilities and Automatic Speech Recognition (ASR) technology enable computer systems to recognize words in spoken language and identify meaning in written and spoken language. AI-powered systems also use intent and sentiment analysis to categorize attitudes expressed in text to enable organizations to increase digital workplace adoption and improve employee engagement.
Continuous Improvement
AvePoint's ML & AI solutions provide continuous improvement of data performance, higher requirements for data privacy protection, and the complete reliability brought by continuous evolution of connection technology. Leverage artificial intelligence reasoning tasks, such as pattern matching, modeling detection, classification, taxonomy management, and identification to recognize documents, classify content, and more.
Unlock Business Value through Intelligent Data Orchestration
Powerful Insights
Aggregate data from multiple sources across an organization, including cloud and self-hosted systems, and transform it into actionable insights with the AvePoint Confidence Platform. Use machine learning and AI algorithms to analyze data patterns, trends, and anomalies, providing stakeholders with personalized and relevant insights.
Impactful Recommendations
By analyzing data patterns, trends, and anomalies, the AvePoint Confidence Platform provides personalized and relevant recommendations to stakeholders. These recommendations are presented through customizable dashboards and reports that visualize insights in an intuitive and actionable way. This allows for more proactive decision-making and problem-solving.
Comprehensive Protection
Leverage AvePoint's Confidence Platform AI capabilities to protect data by providing proactive measures that ensure sensitive data is appropriately classified, accessed, and monitored. The platform's advanced security features help organizations safeguard their data against potential threats and reduce the risks of data breaches.
The Future of AI with the AvePoint Confidence Platform
The AvePoint Confidence Platform will continue to evolve and deliver AI-driven solutions that democratize insights,
recommendations and protections to every individual in the organization.
Next-Generation Content Classification
We are in a private preview program for our Cloud Records solution offering new, AI-powered content classification capabilities that transform how organizations classify content efficiently, accurately, and at scale, reducing the need for manual intervention, saving time, and freeing up employees to focus on more strategic tasks. Using machine learning for content classification is crucial for modern organizations as it allows them to accurately classify large volumes of data based on its type, topic, and context while improving information governance, compliance, and security.
Our AI-powered content classification will continue to learn over time, adapting to content and context changes over time in the business, ensuring that content is always accurately classified. In the future, we will extend the power of our machine learning and recommendations to predictive archiving including potential cost savings, automated rules for content actions, and more.
More Impactful Communication
In today's hybrid digital workplace, ensuring communications have the right message, sent to the right audience, through the right channel is crucial. While this has always been true for communications professionals, leaders of all types in organizations are now faced with a dizzying array of channels and platforms to share their internal announcements, making it even more difficult to understand the best way to share their messages for maximum impact.
We will release AI-powered functionality to enhance content and improve recommendations on when and where to communicate, looking across businesses' digital workplace environment and data to identify patterns and personalize communication strategies tailored to specific preferences, behavior patterns, and content consumption habits of their peers. With insights from our predictive analytics, businesses can refine their communication strategies, save time, and resources, driving greater business value.
Powering Personal Productivity
We will release the next generation of MyHub powered by AI to bring together necessary documents, meetings, people, and other information throughout your digital workplace environment into one place to enhance productivity, reduce context switching, and drive innovation and engagement. Our solution will analyze vast amounts of data – including email content, meeting notes, documents and other content and leveraging predictive algorithms to make intelligent recommendations.
Additionally, we'll help identify the right people to collaborate with based on past collaboration and communication patterns, reducing the time and effort required for scheduling and enhancing your collaboration capabilities.
When we migrated to the cloud, we didn't have the resources to correctly classify our data. With the machine learning capabilities in Cloud Records, we can rapidly identify and classify our content, apply the appropriate business rules and comply with our rigorous legislative requirements. What would have taken years for us to do manually, we can now do in weeks with AvePoint.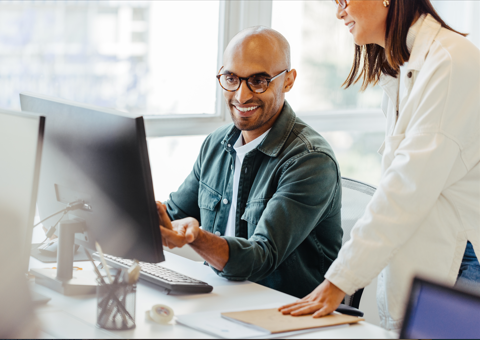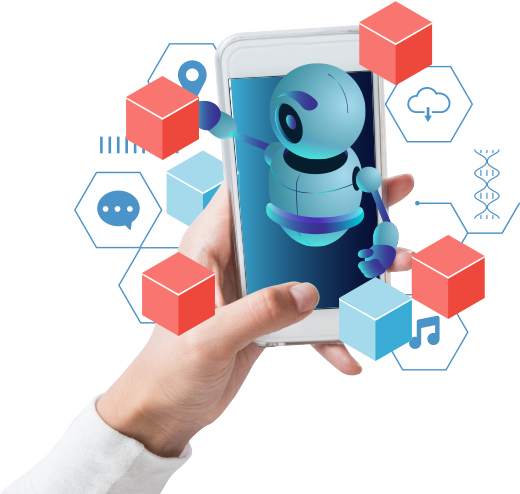 What can Artificial Intelligence (AI) and Machine Learning (ML) do for Your Business?
Talk to our experts now to learn more.