Don't think you need a hybrid solution? Think again…
Free Hybrid SharePoint Study
Read "Understanding the State of the Hybrid SharePoint Ecosystem" to find out:
Why customers would rather stay on-prem
How to address fears and challenges of moving from SharePoint to the cloud
How customers are addressing these challenges through hybrid SharePoint solutions
About security and administrative implications of maintaining a hybrid SharePoint environment
Christian Buckley of CollabTalk LLC, along with the Marriott School of Management at Brigham Young University, will bring the findings of their study straight to your inbox.
AvePoint + Hybrid Management Solutions = So. Much. Potential.
Check out our blog series with Christian Buckley:
Top Concerns with Hybrid SharePoint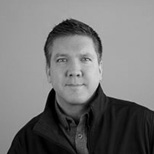 Christian Buckley
Microsoft MVP, CEO and Founder of CollabTalk
Christian is an award-winning and globally-recognized author, technology evangelist, and 7-time Microsoft MVP. He is the co-author of three books on SharePoint, and three on software configuration management and has a long entrepreneurial history, including forming his first software company while earning his MBA in Technology Management, and sold the company to Rational Software in 2001.
Additional Hybrid Blog Posts