Get it—and keep it—together
Information management is critical to business success. Users must quickly find what they need, and organizations must manage risk. The RIM lifecycle starts with the capture and leads to eventual disposal or retention. Automation is critical, to avoid over-reliance on end users, and help compliance and records managers apply and enforce policies in bulk.
Whether you're using Office 365, SharePoint, or a hybrid combo RIM can be a challenge due to limited information outcomes, lack of expertise, excessive user burden, no long-term preservation, lack of physical records support, limited auditing and reporting, and more.

Uncover information
To determine which policies are required, first find out what you've got. Then, define policies to store, classify, retain, or dispose of information.

Capture & classify
Automatically apply comprehensive classification schemes. User can use tags and terms to quickly find information, and admins and RMs can identify the right content for action.

Retain or dispose
Associate lifecycle management rules based on classification—including where content is stored, who has access, and retention period—to represent business needs with tech solutions

Report & enforce
System admins, compliance officers, and RMs must maintain oversight to validate disposal or retention actions, track user behavior, and identify potential violations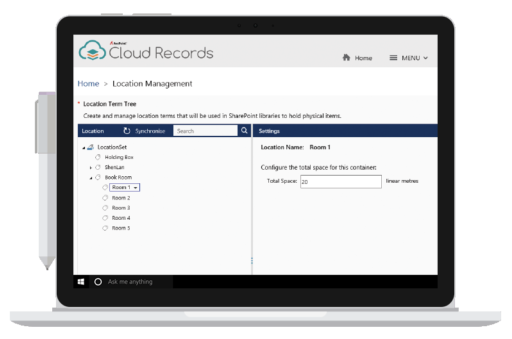 Smooth records & information management
With the AvePoint approach, RIM is made easy, automated, and enforceable. Improve information quality for your users, and compliance for your privacy, security, and records teams.
Scan to start
Scan data across enterprise systems against regulatory policies and specific needs using heat maps to prioritize risks
Tag in-place
Native applications integrate to store and tag content in Office 365, file shares, and SharePoint, minus disruptions
Validation
Validate user-driven classification with scanning and automated action to correct classification or storage location
Taxonomy
Drive enterprise classification and taxonomy to indicate security levels and associate proper info management policies
Re-location
Move or migrate information to correct location—on-prem or Office 365—and to the right drive, site, library, or group
Retain or dispose
Record and retain, or delete, according to your dynamic classification and information lifecycle management rules
Prove compliance
Ongoing monitoring, auditing, detailed reporting, and incident tracking shows corrections, and improvement over time
Role-based reports
Highlight trends and risks from an intuitive reporting dashboard and export action reports to show ongoing progress
記錄與資訊管理(Records & Information Management) Products
and Services
We're all about breaking records

Just not your records management processes
Get Started Today
Our experts are on it! We'll be in touch shortly to get you set up.