Modernize Your Enterprise Content Management
If your organization is leveraging legacy content repositories like file shares, you are likely encountering issues with version control, a poor search experience, limited mobile access and an overall poor onboarding process for new hires.
AvePoint's Document Management Solution can improve the day to day capture, storage, modification and sharing of files within an organization for enhanced productivity.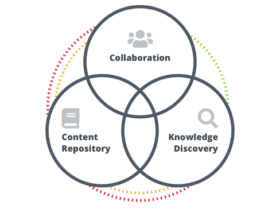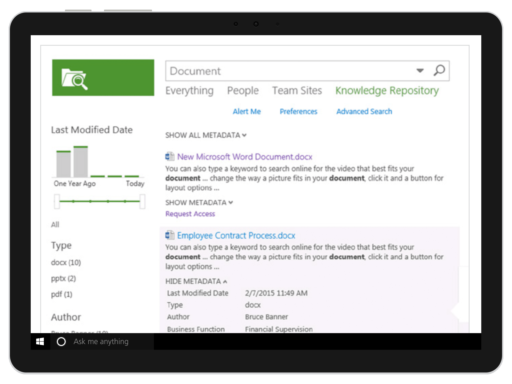 Document Management For How You Actually Work!
Rather than forcing people to change their work style to accommodate new document management processes, our solution is built for how people actually work. It ensures content is actually uploaded to SharePoint; appropriate metadata is included; document sharing and co-authoring is seamless; and users can find what they need when they need it.
Classify on Creation
Easily locate and manage documents and reduce compliance infractions with the ability to automatically classify content upon creation.
Integrate Silos
Break down data silos by seamlessly integrating content from legacy platforms across all departments.
Mobile & External Collaboration
Freely choose how, where, and with whom to collaborate – from personal devices, in remote locations, and with external users – all while keeping sensitive digital assets secure.
Classify and Manage
Easily manage document access permissions, monitor and report on document usage, and automate document lifecycle management.
Protect and Recover
Ensure business continuity and 24/7 fault tolerance. Protect business-critical content with full-fidelity backup that captures all metadata and security settings in case of accidental or malicious deletions and modifications.
Improved Search
Give your users a simplified search experience across different platforms with the ability to save search criteria and results for future use.
Provision Sites In Policy
Improve efficiency by allowing users to create shared workspaces while ensuing it aligns with your governance policy.
Automate Archival and End of Life
Comply with internal or regulatory requirements by automating document storage/archival policy enforcement according to defined storage and retention polices. Minimize storage costs and compliance risks by ensuring dated content outside of the necessary retention period is permanently removed.
Create an account / Sign in
The AvePoint Portal is your centralized hub for all things AvePoint!
User guides
Release notes
Webinars
Videos
Create your account
Already have an account? Sign in
Have Questions?

Book a consultation with an AvePoint expert!
Get Started Today
Our experts are on it! We'll be in touch shortly to get you set up.