Why Intranet Portal?
Is your organisation trying to improve staff engagement and information sharing? Are your colleagues struggling to complete tasks and projects on time due to difficulty in finding the information they need? Is a new, dynamic intranet part of your organisation's Digital Transformation initiative?
Upgrading your intranet portal is the answer to these challenges.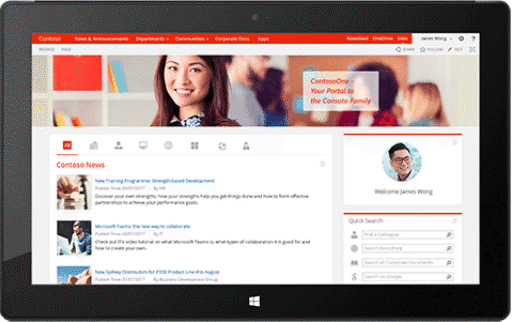 Why Choose Microsoft for Your Intranet Portal?
With so many new features and services added regularly, Microsoft Office 365 and SharePoint are quickly becoming the best intranet software. Here's why:
Office 365, SharePoint 2016 or SharePoint 2013 all come with features that can be configured quickly to broadcast updates and engage employees.
SharePoint Search provides an efficient search experience and helps employee find just what they need.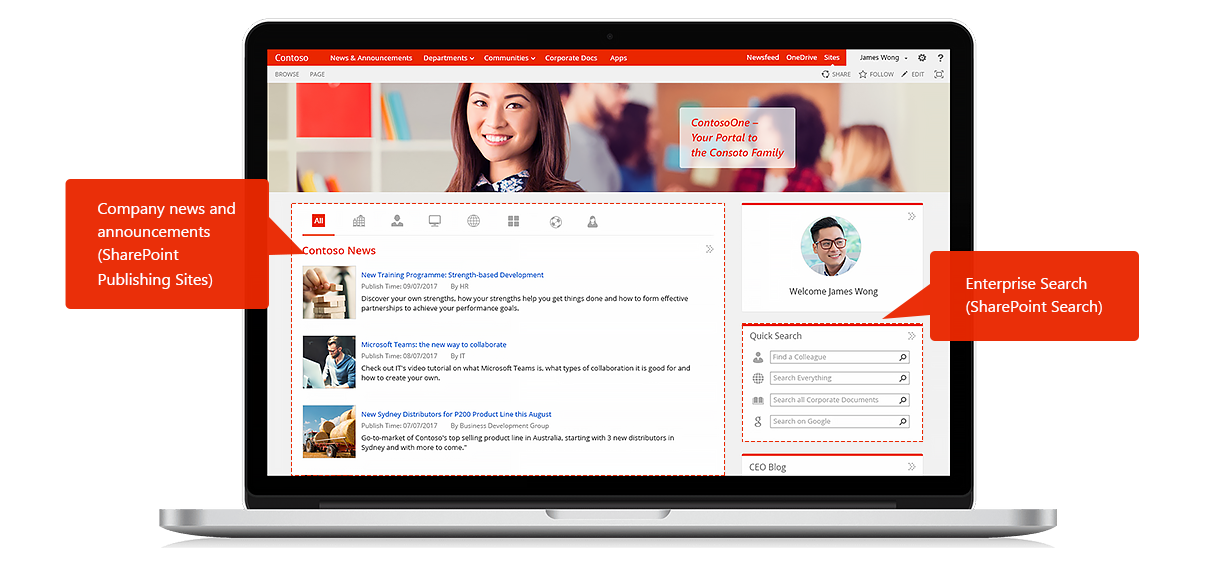 SharePoint Site Calendar keeps the company up-to-date with latest events.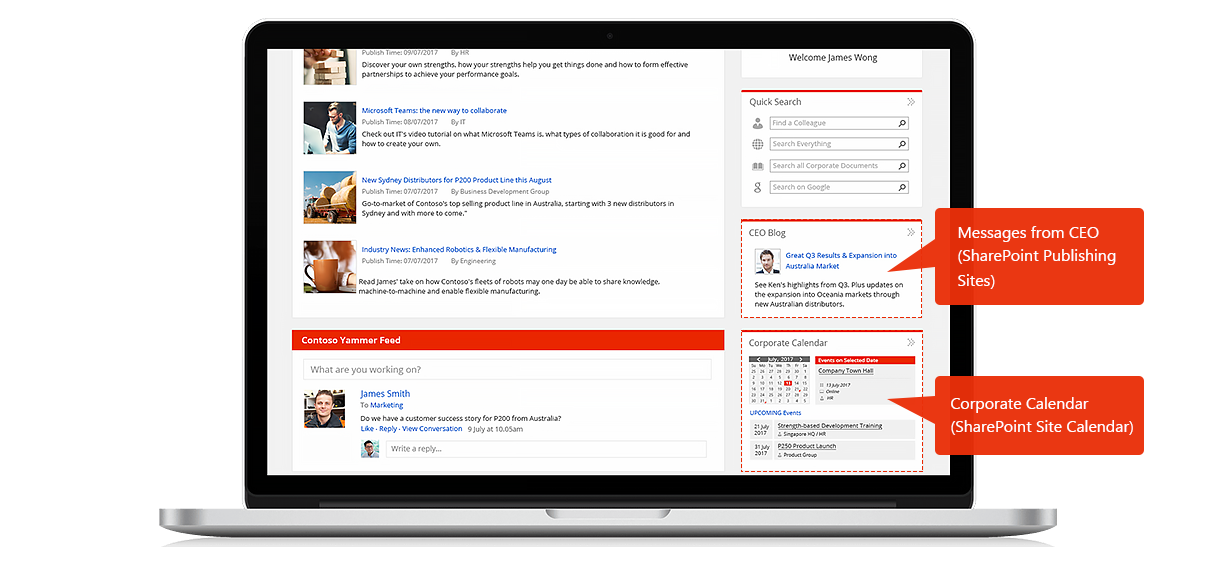 Office 365 and SharePoint Libraries and Folders is ideal for sharing static information and managing access to it.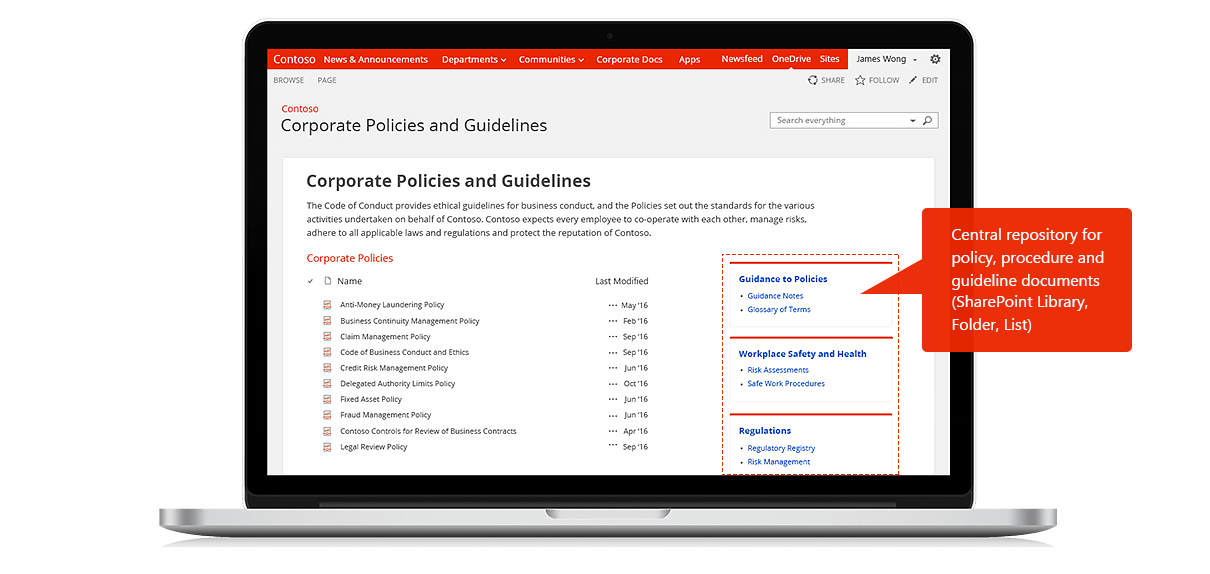 Thanks to Office 365's and SharePoint's integration with Active Directory, your employees can find the colleague and expertise that they need – searchable by role, location, skills, etc.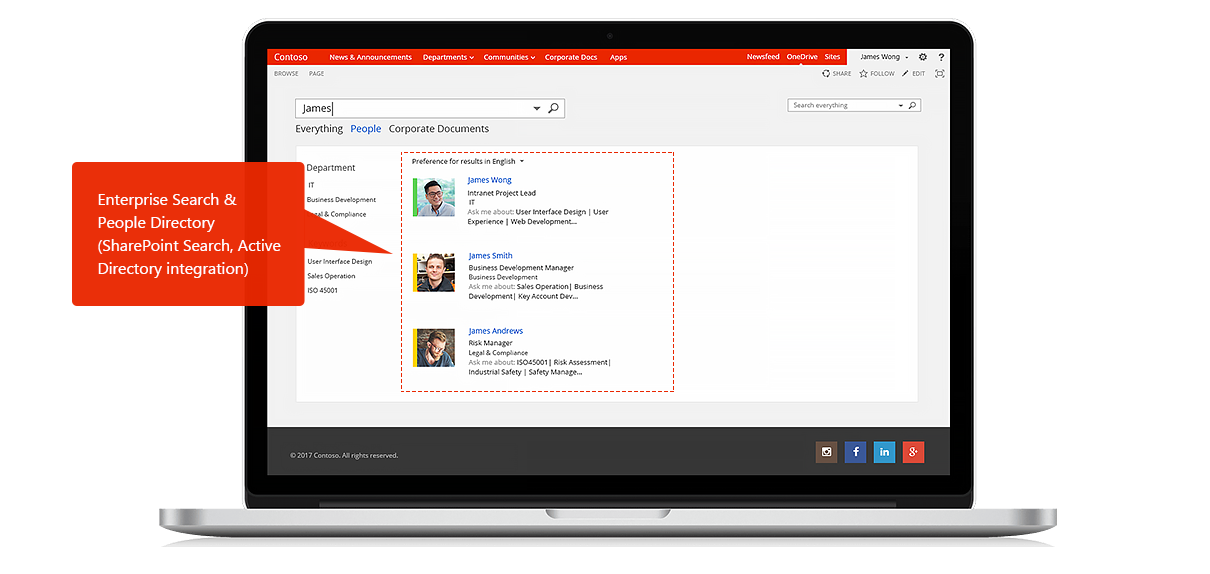 OneDrive for Business provides each user 1TB of storage, allowing them to store and file shares easily.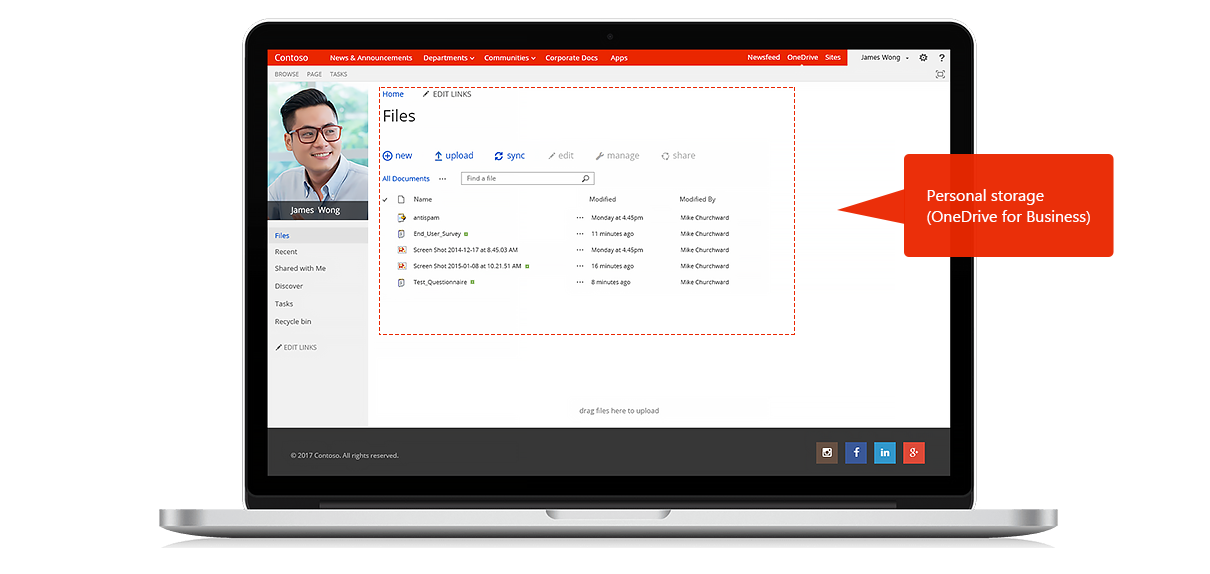 Enable teams to collaborate efficiently with Project Sites.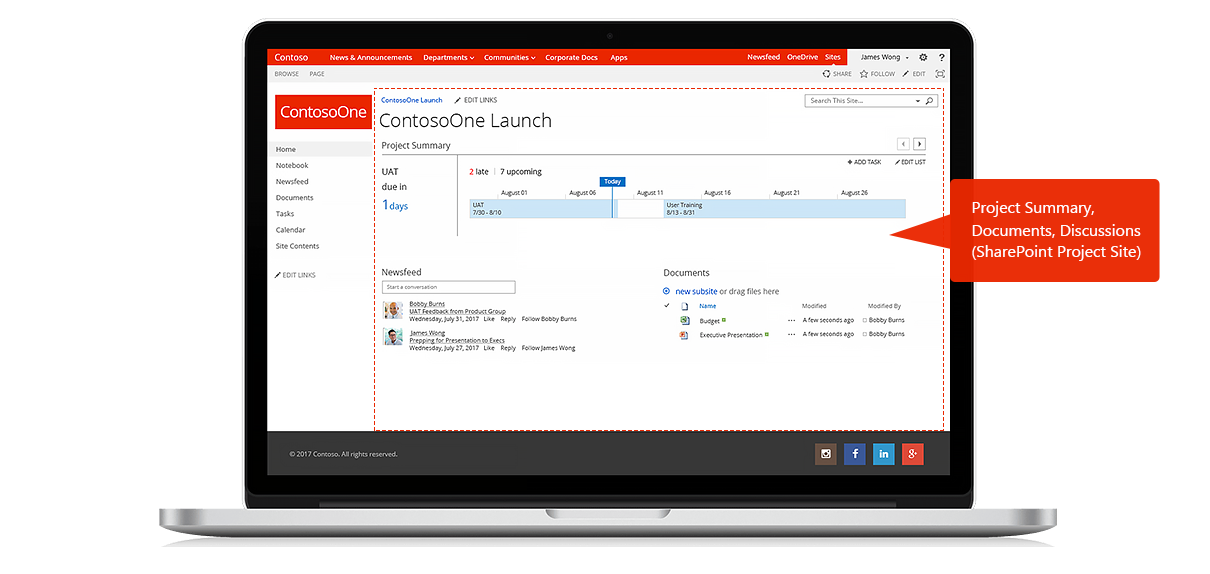 With Wiki pages, quickly capture and share knowledge company-wide, or just within teams.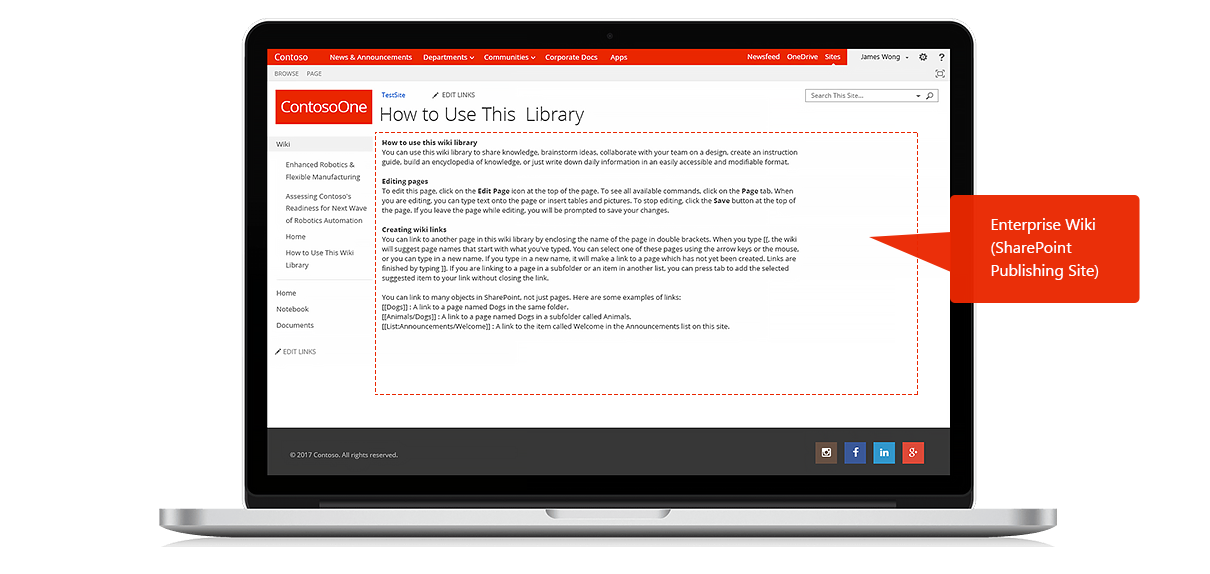 Tap into collective wisdom and get questions answered with easy-to-create community discussion board.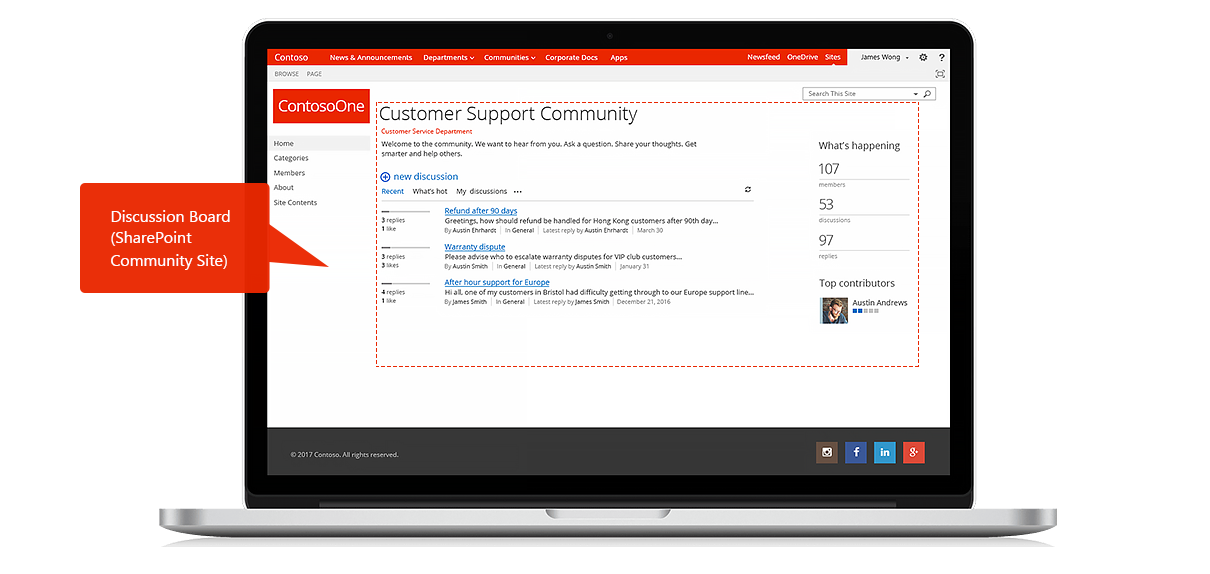 AvePoint Portal Manager: Quick & Simple Portal Site Builder
Designed & Built by Industry Experts, Utilised & Controlled with by You.
AvePoint Portal Manager (APM) enables you & your team to deliver modern portal sites in accordance of branding guideline of your organisation with simple clicks, without any coding/SharePoint site design experience.

Best Platform to Set up Your Portal Sites, in Just a Few Steps:

Quick portal build-out with 1-Click install templates, web parts and more

Design & bulk deploy your own templates and themes & global navigation menu

Data-driven user analytics & insights for further improvements

Advanced publishing controls & further automation to reduce IT workloads
AvePoint Intranet Portal: Built by Microsoft Experts
Once you select Office 365 or SharePoint as your platform, you will need Microsoft expertise to ensure your intranet project is a success. AvePoint can provide:
Microsoft technical expertise
Alignment between business requirements and technical design
Ability to transform legacy systems and migrate data efficiently to the new intranet portal
A governance framework to ensure the intranet portal will be well maintained and managed
A blueprint that prepares for shifting priorities, future evolution, and scalability
An agile approach that delivers constant progress
Adoption-by-design: getting user interface, user experience, and design templates right
Give your team bandwidth to do what they do best: creating internal buy-in, involving business stakeholders, and managing change. Let AvePoint support the rest.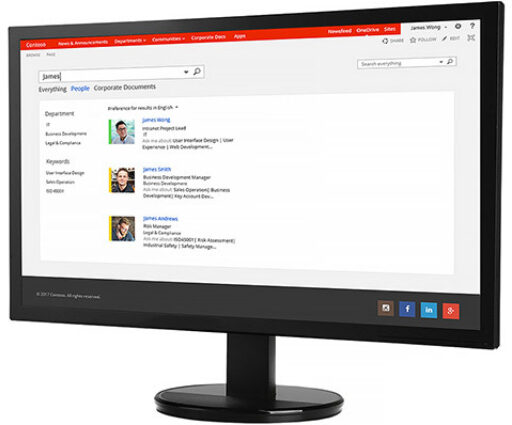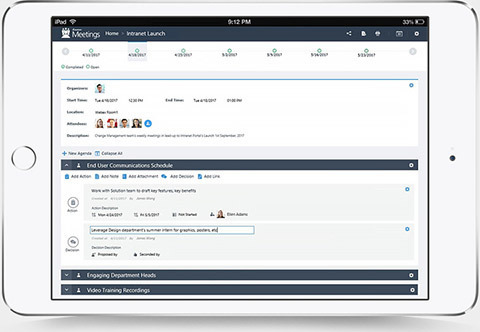 AvePoint Intranet Portal: Backed by Business Apps
Avoid time-consuming and difficult-to-manage custom development. Utilise commercial-off-the-shelf applications for Office 365 and SharePoint to ensure sustainability.
AvePoint has developed three applications to support the common requirements of corporate intranet software:

Perimeter
Users want to share intranet portal files with external partners outside of your organisation. IT wants to retain control.

Meetings Pro
Users want a better way to manage meetings and track action items.

PTO Manager
HR wants to track and manage leave requests.
Why AvePoint Intranet Portal? Proven and Trusted
Organisations trust AvePoint with their intranet portal design and development.
Here are some intranet portal examples that AvePoint helped build:
Office 365 Intranet Portal for NTUC First Campus. Built in 8 months. Servicing 3,500 users. Bi-lingual English / Chinese portal.
"AvePoint team was always focused on delivering what our end users needed. They have been a very supportive partner throughout our Office 365 intranet upgrade. Their expertise helped us deliver ahead of schedule and within budget."
- Daniel Chua, Group Customer Service and Operation Officer, NTUC First Campus
SharePoint 2013 Enterprise Portal for INPEX Japan. Built in 6 months. Bi-lingual English / Japanese portal.
"AvePoint is a cutting-edge technology partner headquartered in the US. I believed we could solve our challenges and build an exceptional portal by tapping into AvePoint's expertise in SharePoint."
- Kenjiro Hirota, IT Strategy & Planning Group, INPEX Corporation (Japan)
Have Questions?

Book a consultation with an AvePoint expert!
Get Started Today
Our experts are on it! We'll be in touch shortly to get you set up.