Digital Learning, Training and Assessment
Empowering the Learning Organization
Introducing Curricula for Corporate Learning, a complete training lifecycle management platform to help organizations in the Training and Adult Education sector deliver quality training centred on collaborative user experience.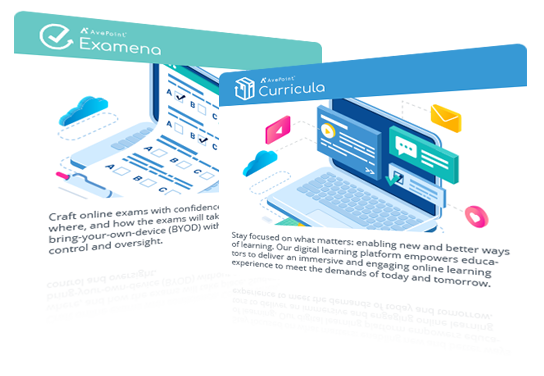 Restoring Autonomy in Learning
As Chief People Officers focus on bringing back human-centricity into HR initiatives, Curricula is designed to empower independent learning anytime, anywhere.
Learners choose courses aligned with their interests and career goals and leverage social learning from the shared experiences of fellow professionals. Learning is self-directed, with easy access to a rich knowledge repository, all within one interface.

Creating a Socially Interactive Learning Experience
Curricula's one-stop portal offers, fully integrated digital content, assessment, communication and collaboration all in one interface.
Make learning intuitive with contextual navigation of content and services, integrated with Microsoft 365 & Teams. This seamless flow of data drives user engagement, where content meets tech - all in context.
Let our experts facilitate your learning transformation.
Get Started with Our Onboarding Guide

Learning & Training Management System
An integrated SaaS learning experience platform for Learning & Development Professionals to create content, organize courses, and collaborate as a community of learners anytime, anywhere.
LEARN MORE
Seamless Grant Disbursements
Integrated with SSG to streamline and automate claims processing. Supports integrations in course run creation, enrollment of learners, attendance tracking and course assessments.
Designed for Dynamic Learning
Leverage Microsoft 365 technologies to enjoy a truly integrated learning experience designed for the modern professional.
Harness the Full Potential of Cloud SaaS
Enjoy the latest iterations of product features with a robust roadmap. Take advantage of Azure Cognitive Services through an interoperable SaaS solution.
Personalised Dashboard
Track personal learning progress, outstanding tasks, due-dates and course achievements in one comprehensive view.
Administration Simplified
Built-in workflows to accelerate course preparation, info-sharing, resource allocation, and role assignments, thus enhancing trainer & learner satisfaction.
Augmenting Quality Training
Maximum automation for Trainers from scheduling, authoring, marking and grading to publishing. Interactive delivery of content supported by Teams.
Adaptive Learning
Encourage proactive learning through collaborative apps & interfaces. Leverage AI to map learning needs to development interests.
Gain Insights on Learning
Attendance, grades and course profitability reports are instantly generated. Provide insights into competency gaps and course popularity.

Assessment Management System
Craft and deliver exams with confidence. Control when, where and how exams will take place. Examena restores resilience in exam operations and provides trusted integrity in exam delivery.
LEARN MORE
Intuitive Exam Experience
Candidates can navigate the exam sections intuitively with concise instructions, bookmark questions to re-visit, and refer to various exam information clearly all in one interface.
Central Exam Administration
Create, publish and notify candidates on exam schedules. Define and delegate roles for exam creation, proctoring, grading and review all in one platform.
Craft Questions Easily
Accelerate exam paper crafting using a rich built-in question bank supporting a variety of templates, or even create your own templates for future re-use.
Personalised Dashboard
Candidates track exam progress; Invigilators monitor exam delivery; and Markers manage their marking progress and outstanding tasks all in one robust platform.
Remote Invigilation
Invigilators and exam administrators can monitor the progress of exams live and remotely, including candidate attendance, progress, and communicate with candidates when behavioral anomalies are detected.
Anti-Cheating Technology
Maintain exam integrity by mitigating risks of cheating through AI to intelligently flag out suspicious behaviors to the invigilator. Facial verification automates attendance and candidate validation.
Trusted Exams even in Offline Mode
In the event of unexpected network loss, Examena's offline app allows candidates to continue with the exam through trusted built-in governance.
Intelligent Marking System
Increase grading accuracy & efficiency with a central dashboard to view, grade, delegate and analyse exam submissions, with reference to established grading guidelines.
Administration Simplified
Curricula drives efficiency through automation, simplifying efforts to get courses ready for subscription. Streamline administration process and reduce time spent on course preparation, publication and marking to increase trainer and learner satisfaction.
Clear reports on learning data facilitate insights on changing customer demands, facilitating a quality learning experience that attracts, retains, and empowers learners and trainers.
Augmenting Social Value Creation
Curricula also augments social value creation through increased mental wealth, lifelong employability, fostering an inclusive learning environment and enhanced community engagement.
Ready Integrations to SCORM, SSG, Teams & Zoom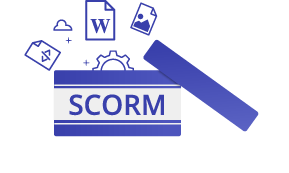 SCORM Standard Support
Content and learning objects can be seamlessly imported into Curricula and support more interactive learning. Trainers can better assess learners as they progress through the programs.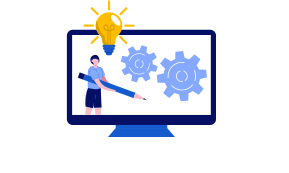 SSG Integration
Curricula is fully integrated to SkillsFuture Singapore's (SSG) systems, enabling a seamless flow of information for automated SSG training claims processing. Training Providers benefit from the synchronisation of learners' online learning records with SSG such as enrolment, attendance & course assessments.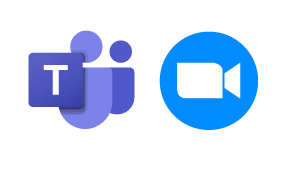 Teams & Zoom Compatible
Host virtual learning sessions instantly in Curricula with both Teams and Zoom. Share information instantly and enjoy live collaborate on documents using Teams, or conduct classes using Zoom through Curricula's one-stop portal.
Curricula has helped us offer the highest quality professional development courses and streamline all of the administration activities associated with that. It has been a mission critical solution for online course delivery and tightens our alignment with the national SkillsFuture initiative.
Course Manager User Journey
He is in charge of rostering a team of trainers, preparing and updating a variety of course materials for each class of learners, and may customise content for corporate clients.
Going remote? We've got you covered!
Let our experts guide your education transformation.