Microsoft Office 365 migration for files, email, and other cloud content
Seriously swift & simple migration
Easily consolidate Office 365 tenants, content in other clouds like Google and Box, or even on-premises mail and files into Microsoft 365 or the latest SharePoint version.
3 easy steps to resolve your SharePoint or Microsoft Office 365 migration
Our migration solution builds in a best practice, 3-phase approach to set you up for success for any project. We offer an all-in-one experience to migrate on-premises or cloud-hosted mail, content, and collaboration into Microsoft Office 365 or SharePoint.
Exchange, SharePoint, and file shares can be decommissioned. Cloud content across Microsoft Teams, Microsoft 365 Groups, Box, Dropbox, Slack, and Google Drive can be consolidated with ease. If you must clean up or clean out data, are on a tight timeline, or tighter budget, FLY can help.
Pre-scan your migration sources
Find out how much content you've got, and if there are any customizations and unsupported elements that may need to be refactored for Microsoft Office 365 or SharePoint.
Migrate on the fly in a flash
Automate your migration project by defining filters, mappings, and schedules. Our super-light install package can be hosed on prem or in the cloud for takeoff in a jiffy.
Monitor migration progress
Use built-in progress reporting to track your project, or tap into our Migration Database using our Power BI templates to closely monitor throttling, performance, and more.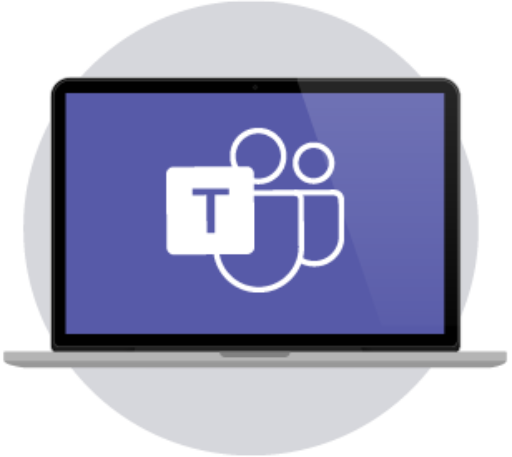 YOUR ONE STOP-SHOP FOR COLLABORATION TRANSFORMATION
Migrate collaboration workloads from Slack and across Teams with ease
FLY is the most complete and reliable migration solution for Slack and Teams. Whether you want to consolidate your Slack Channels into Microsoft Teams or restructure Teams within or across tenants, we've got you covered. Maintain critical information, including files, membership, and conversations. Easily combat Channel overload and out of date naming conventions to optimize the user experience and drive maximum Teams value.
See FLY in action
Slack & Teams migration brochure
Consolidate Channels, files, sites, or other Teams
Break out Channels from out-of-control Teams
Clean up your information architecture and naming conventions
THE RIGHT MIGRATION TOOL FOR THE JOB
Migration, your way...
Office 365 or SharePoint migrations may happen for any number of reasons. No matter the reason, or whether your migration is large or small, FLY is just right. Support digital transformation initiatives, M&A, divestiture, or re-orgs, or even decommission old systems. We help you respond fast, and in a way that minimizes business disruption.
Quickly move or consolidate your data from on-premises or cloud-hosted mail, files, and collaboration systems into your Microsoft Office 365 cloud, or the latest SharePoint version.
Lift & shift #justthefiles
Our high-speed migration mode can move terabytes of content per day! So, you can drop Dropbox, send Box packing and migrate Google Drive with ease!
Optimize your O365 migration project
With detailed discovery and dynamic scope analysis via Power BI, phase your migration using filters, scheduling, and staged roll-out to end users to ensure a smooth transition.
Clean & secure your data
Not sure if data is cloud-ready? With Compliance Guardian DVC's detailed, compliant scanning, we can tag, organize, and classify data for security and intent.
ALL-IN-ONE MIGRATION STATION
Comprehensive consolidation for cloud and on-prem content
Whether you're planning an Office 365 migration or moving to the latest SharePoint version, our lightweight install package will pack a punch for your project. Our code is optimized for Microsoft best practices and seamless transformation of everything from G-Suite to file shares into SharePoint and Microsoft 365.
Spin up FLY on your Azure VM in a few clicks
Know before you go
With comprehensive pre-scan, understand unsupported elements as well as data sizes, file types, users, and permissions that may require mapping.
Personalized policies
Build policies to associate filters and mappings with each plan, so metadata, users, and permissions are seamlessly transferred.
Drag-and-drop ease
Set your migration scope with drag and drop to create mappings, or bulk-import mappings via CSV.
Schedule on your terms
Running plans off hours can not only reduce the risk of throttling, it makes the transition easier on your users too!
Code you can count on
We use high speed, Azure Import APIs whenever possible to ensure your content gets to the cloud lightening fast while following Microsoft best practices.
Mail's got moves
We'll resolve your mail migration in a jiffy. We move Exchange, Gmail, IMAP/POP3, PST files, and other Exchange Online tenants into Exchange Online.
Make files fly
On-prem or in the cloud, it's time to give your files an upgrade. Migrate Box, Google Drive, and file share content into SharePoint or Microsoft Office 365.
Collab in the cloud
Simple SharePoint migration from versions 2010, 2013, 2016, and 2019 into SharePoint or Microsoft Office 365. Still Slack'ing? Try Teams migration! Even consolidate Teams and Groups across Office 365 tenants.
FLY through your next migration to Exchange Online
Migrate mail, contacts, and calendars into Microsoft Office 365. Sync changes and users across domains, all from one place. Whether you're moving from an email server, G-Suite, or even another Microsoft 365 tenant, we're your one stop mail migration shop.
The capabilities you need to ensure email migration success
Migrate Gmail mail, contacts, and calendars

Support Exchange on-prem, online, and GoDaddy-hosted mailboxes

Consolidate or transform mailboxes into Microsoft 365 Group mailboxes

Import .PST files into Exchange Online

Use IMAP or POP3 migration to support Exchange 2007 or other servers and clouds

FLY Assist helps users or admins auto-configure Outlook for faster end-user roll-out

Migrate Exchange Public Folders with mailboxes, or on their own
Moves to OneDrive for Business made easy
Migrate files with associated permissions and metadata from file systems, SharePoint servers or cloud platforms like GSuite, Box or Dropbox. Move information into One Drives or other Microsoft 365 workspaces with confidence that you're leaving nothing you need behind- and make sure everything is easy for your users to find.
The tools you need to transform personal, shared, cloud or other Microsoft 365 drives
Convert personal or shared drives into OneDrive for Business or SharePoint Libraries

Import metadata, even convert folder structures to OneDrive or SharePoint metadata

Migrate Google Drives with permissions and metadata

Migrate files from Box

Migrate Dropbox files

Migrate OneDrives within or across tenants to restructure or consolidate shared files