AvePoint's Finance team consists of: Accounting, Finance and Tax.
Finance manages and reports AvePoint's financials and develops our accounting system and reporting tools. It also supports departmental operations in accordance with our company policies as well as accounting principles and laws.
Get the inside scoop on our workplace and culture: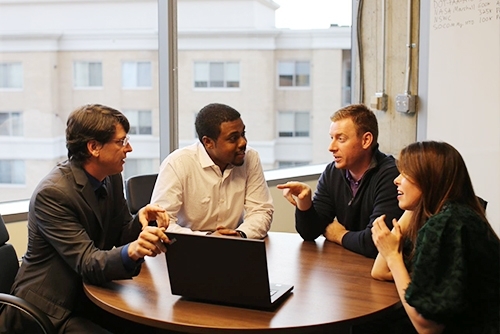 Open Positions
There are currently no openings for this department. Please check back later!
Meet Our Team

Aaron Barnes
VP, Financial Planning & Analysis, Richmond
University of Richmond sports follower / Excel geek / Aspiring Black Belt
#WhyAvePoint
"AvePoint has provided me the opportunity to walk in and feel like I'm making a significant contribution. I get to work with people that are dedicated to their craft."

Renee Ren
Director of Global Compensation, Beijing
Mystery novels & movies lover / Traveler / Puzzle lover
#WhyAvePoint
"AvePoint has provided me with a platform to grow and develop and everyone here is full of passion and positivity. I enjoy all challenges which makes my every day new!"

Bill Elena
Technical Accounting and Reporting Manager, Richmond
Astrophotographer / Camper / Jazz Enthusiast / Accountant
#WhyAvePoint
"AvePoint provides unbelievable opportunities such as global collaboration, direct communication with leadership, and challenging yet rewarding projects. Altogether, this results in an ideal work environment that I have greatly enjoyed."

Sammy Sun
Payroll Specialist, Beijing
Book lover / Baking enthusiast / Jogger / Positive thinker
#WhyAvePoint
"AvePoint provides me with the opportunity to further study and work in the field I love. The working atmosphere is so great, and all colleagues are friendly and knowledgeable."

Sophia Wu
Chief Accounting Officer, Switzerland
Global citizen / Scuba diver / Opera lover / International cuisine culinarian / Burner
#WhyAvePoint
"AvePoint always offers new challenges and growth opportunities! I also find it interesting to work with people from diverse cultural backgrounds!"