Build a Resilient Digital Workplace
The AvePoint Confidence Platform ensures business continuity and your ability to meet compliance obligations.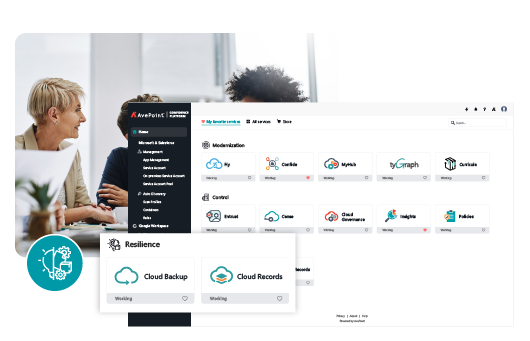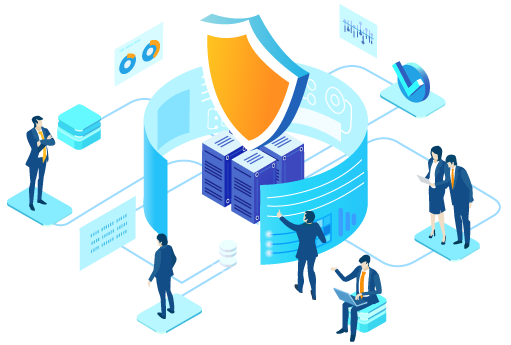 Achieve Unparalleled Resilience: Discover the Resilience Suite
Safeguard your organization's data, meet compliance obligations, and ensure business continuity with our Resilience Suite. Designed to empower regulatory, audit, and risk management teams, this suite offers a range of capabilities to protect your critical records and deliver peace of mind.
Benefits of Resilience with the AvePoint Confidence Platform
Data Protection
Combat ransomware attacks, accidental deletions, and user errors with our robust data protection features. Preserve the integrity of your valuable information.
Data Classification
Automate data tagging, classification, and protection to prevent loss. Streamline your data management processes while ensuring compliance.
Storage Optimization
Optimize your storage infrastructure by archiving stale content from active systems. Reduce costs, improve workspace quality, and enhance the user experience.
Records Management
Stay compliant and retain proper records effortlessly. Our suite leverages process automation to facilitate content compliance and ensure correct records retention.
Secure Your Digital Workplace
More than 17,000 organizations trust the AvePoint Confidence Platform to collaborate with confidence in the digital workplace.
Hyperscale & Enterprise Grade
The AvePoint Confidence Platform delivers top-notch performance, scalability, efficiency and precision.
Operational Efficiency
The AvePoint Confidence Platform is hosted on Microsoft Azure: no more infrastructure, configuration, or maintenance headaches.
Data Sovereignty
The AvePoint Confidence Platform is hosted on 14 Azure data centers worldwide to support your unique data sovereignty requirements.
Enhanced Security
We provide a complete architecture that meets key industry standards and provides the flexibility you need to protect your data.
Collaborate with confidence in the digital workplace with the AvePoint Confidence Platform.
Effectively and efficiently comply with data protection regulation, preserve critical records and ensure business continuity.