Healthcare
Drive innovation and outcomes, from the exam room to the board room
Protect sensitive health information and ensure secure collaboration with AvePoint's security and governance framework.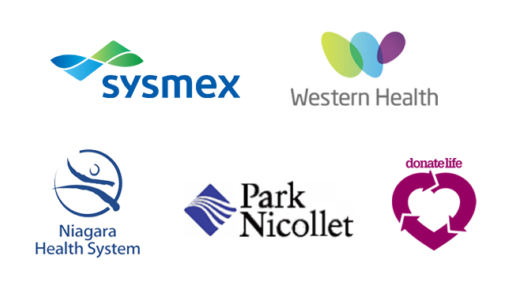 Build a modern workplace that supports the best quality of care.
Today's healthcare organizations are navigating extraordinary challenges, this means that digital efficiency and productivity are no longer just nice to have—they are necessary for survival. Microsoft 365 and Microsoft Teams are the perfect tools for healthcare organizations to achieve secure, productive collaboration and workflows.
DOWNLOAD OUR HEALTHCARE BROCHURE
It's amazing how AvePoint Online Services has all the features we need to reduce the IT administration burden.
All SaaS Is Not the Same
Maximize IT investment
AvePoint's Confidence platform is the most advanced platform for SaaS and data management. Get more value out of your cloud investment by having flexibility, control, and confidence in your M365 service delivery.
Protect information
Comply with regulatory requirements for data protection and retention. Meanwhile, rest easy knowing that automatic backup and unlimited storage and retention allow you to bounce back fast from user errors, ransomware, and more.
Drive M&A success
Deals are disruptive, no doubt about it. Partner with AvePoint to reduce time to value and get users back to work faster after a merger, acquisition, or divestiture with rapid digital collaboration.
SCALE. AUTOMATE. SECURE.
A comprehensive approach to data governance and compliance
Be confident that your data management solution will prevent incidents or exposures that could impact business operations, disrupt patient care, and jeopardize confidentiality. Balancing collaboration and control, good governance ensures that Microsoft Teams security and Microsoft 365 management requirements are met.
Unleash the Power of Your Microsoft Teams
DRIVE VALUE & DECREASE TRANSFORMATION RISK
Increase your organization's odds of M&A success
The healthcare industry is in the midst of a structural transformation, as acquirers navigate record-high valuations and creative deal structures. While companies have largely been focused on scaling up to attain better pricing from vendors and payers, there are significant gains to be realized by streamlining operations across the new entity. Whether your organization is embarking on a joint venture, clinical affiliation, carve-out, or a full-blown merger or acquisition, rapid digital collaboration is a critical to transaction success.
FIND OUT HOW WE CAN SUPPORT YOUR M&A TRANSFORMATION
$440B
total deal value
last year
71%
predict an increase in healthcare
M&A in next 3 years
Placeholder
Secure Your Non-Profit Healthcare Data and Reduce Risk in 5 Simple Steps
You Care for Them. We'll Care for You.