Customer Success drives customer engagement, technology adoption, retention and success.
Customer Success (CS) is a proactive, relationship-focused client management approach that aligns client and vendor goals and expectations, ensures customer value recognition is realized, and creates a strong mutual relationship. Our comprehensive customer engagement model focuses on our customers' needs and requirements while liaising their success through continued adoption of their AvePoint investment. The CS team understands the challenges of digital transformation and cloud adoption and partners with clients to achieve maximum potential throughout this journey.
Get the inside scoop on our workplace and culture: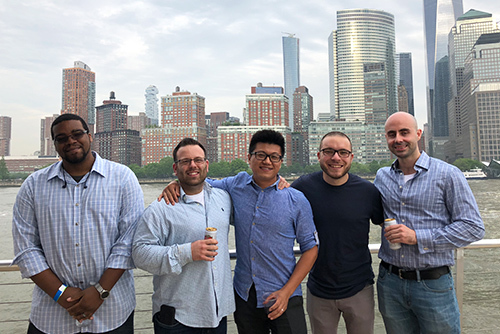 Open Positions
There are currently no openings for this department. Please check back later!
Meet Our Team

Sangcher Kim
Sr. Director of Customer Success, Tokyo
Tennis Player / Ramen Lover / World Traveler / Positive Thinker
#WhyAvePoint
"AvePoint allows me to fulfill my ever-changing appetite. I have been able to experience various roles and business domains including: Support and Delivery, Sales and Business Development, and Consulting."

Anna Kot
Customer Success Manager, Melbourne
Gamer / Animal Lover / Amateur Astronomer / DIY Guru
#WhyAvePoint
"AvePoint challenges me daily and drives me to be better in everything I do. The impact it has had on my personal as well as professional life has been astounding. I've found the perfect balance in my role!"

Kayo Harimoto
Customer Success Manager, Tokyo
Basketball Player / Logical Thinker / Ambitious Person
#WhyAvePoint
"AvePoint provides challenges and the opportunity to demonstrate my skills in various fields to achieve goals. I believe this is the best workplace for people who love developing and accomplishing challenging tasks."

Naadira Tinsley
Customer Success Manager, Arlington
Mom / Dancer / Fitness lover
#WhyAvePoint
"I love the AvePoint culture! Our core values of Agility, Passion, and Teamwork are present in every interaction. I truly feel supported in my professional and personal goals!"