Manufacturing
Deliver productivity, from the factory floor to the corporate office
Support process automation, operational agility, and seamless collaboration with AvePoint's governance and management solutions.

Don't let outdated IT infrastructure halt production
With limited supplies, shipping delays, and margins under pressure, today's manufacturers are at a digital impasse and advanced technology is needed to overcome it. Discover how our modern collaboration solutions can improve efficiency and create a connected ecosystem across frontline workers, back-office employees, and the supply chain.
DOWNLOAD OUR MANUFACTURING BROCHURE
The advantages of AvePoint Cloud Governance are so significant that we can no longer operate without it. We will continue to use Teams as the center of our communication, and by committing to AvePoint Cloud Governance for application management, we hope to make our working environment more efficient and effective.
Elevate Your Digital Investment
Enhance Firstline Usability
On-the-go is how your team rolls, so your collaboration solutions need to be not only mobile-friendly but mobile-first. Provide your team functional, seamless collaboration from anywhere.
Maximize IT Spending
Microsoft 365 and Microsoft Teams are the perfect solutions for manufacturers to boost production and secure collaboration. Our solutions extend their features to help you achieve resilient operations and increased organizational productivity.

Automate Effortlessly
Rather than nagging you to take action, our solutions are truly automated, making productivity and collaboration worry-free and uncomplicated. Leveraging our solution stack, you get secure, painless migration, management, and protection.
Our solutions work to form your IT assembly line
More than just putting parts together
AvePoint's Confidence platform is the most advanced platform for SaaS and data management. Get more value out of your cloud investment by having flexibility, control, and confidence in your M365 service delivery.
Custom-build your digital collaboration
Drive your organization into the future
Modern solutions can help you improve quality, reduce cost, and maximize revenue. Be confident your team's foray into the digital world is productive and secure, without fear of oversharing, sprawl, and permissions management fiascos, by leveraging AvePoint's proven platform of SaaS solutions.
Transform IT delivery into business success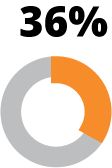 36% of manufacturing enterprises realize above-average business value from IT spending in digitalization at a reasonable cost when compared with peers.
Digital Transformation Insights in Manufacturing | Gartner

Products & Services to Support The Manufacturing Industry