Legal carries out strategic legal planning for the company, negotiation of any and all agreements, and the implementation of compliance policies and procedures.
Get the inside scoop on our workplace and culture: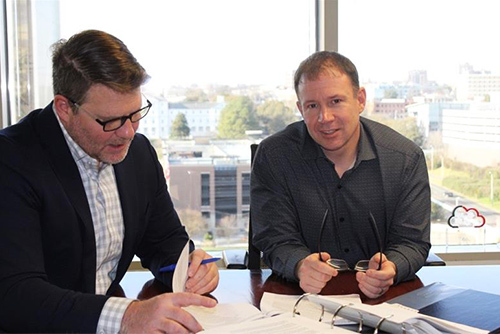 Open Positions
There are currently no openings for this department. Please check back later!
Meet Our Team

Gaelle Moss
Associate General Counsel, London
Foodie / Keen scuba-diver / Long-distance hiker
#WhyAvePoint
"Bringing my legal expertise to a company which facilitates digital transformation to its customers with innovative solutions and in such a fast-paced and changing environment makes for an exciting challenge… uncharted territory!"

Jay Kiley
Assistant General Counsel, Richmond
Stock Trader / Runner / Whisk(e)y Advocate / Chicken Wing Fanatic / Generally Indefatigable
#WhyAvePoint
"AvePoint is a genuinely collaborative workplace, and that dynamic enables me to complete my goals timely and build strong working relationships. I enjoy every day here because I always feel a sense of real accomplishment."

Jason Jacoby
Deputy General Counsel, Richmond
Creative advocate / Teammate / Youth sports coach / Philly sports fan
#WhyAvePoint
"Working at AvePoint presents me with new challenges daily and offers tremendous growth opportunities. I work with a high-functioning team of adapters and collaborators to maximize the business impact of the legal function."