Microsoft Teams Admin & Management Solutions
Unleash the power of your team
Migrate, govern, and optimize the hub for your teamwork in Office 365 with AvePoint's Microsoft Teams solution.
Microsoft Teams: Adopt, Don't Stop
No matter where you are on your cloud journey, AvePoint solutions set you up for success in Teams. Whether data and content are spread across disparate file shares, on-prem email servers, in other cloud or collab platforms—or your Teams have already sprawled out of control—we can help!
Evolve & grow
Map and migrate mail, files, and collaboration—including existing Team Sites, channels, and users—into a desired Teams' structure, within or across Office 365 tenants!
Guide the way
Once in Teams, make the right thing easy to do. Guide users with tailored options and apps that are available for them based on their role, purpose or location.
Monitor adoption
Keep track of your Teams inventory with detailed reports to help you oversee, automate, and audit Teams' data, ownership, access, activity, and more.
We spoke to other universities that didn't have any form of governance in place. The road they were on just sounded scary. You can easily do a Teams implementation without governance, but then you end up paying for it later.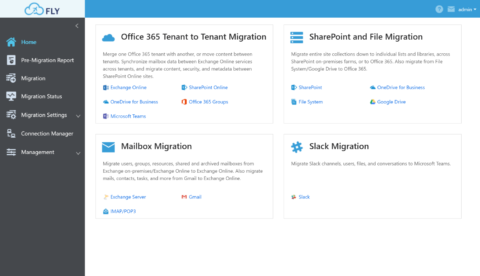 Slide into Microsoft Teams
Whether you're moving from Slack, G Suite, tenant to tenant, or any other cloud or legacy server platform, we'll help ensure a speedy and successful slide into Teams! Score a home run with AvePoint's migration platforms which consolidate mail, files, and collaboration info into Microsoft Teams and Office 365 faster than you can say #winning.
See FLY in action
Visit FLY's product page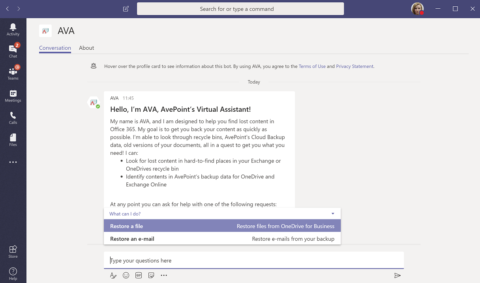 Protect Your Microsoft Investment
Teams delivers content, data, and collaboration across Office 365 services in a single modern workspace—so it's critical you cover your SaaS. Make sure your Teams' mail, files, SharePoint sites, users, and even Planner tasks stay in sync, and are easily recoverable. Accidents happen, and it's always better to be safe than sorry!
See MyHub in action
See AVA in Action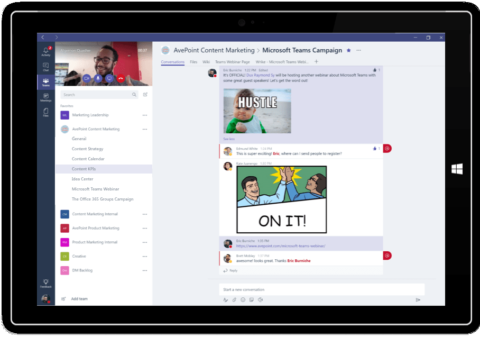 Microsoft Teams Services
Let us help you! With AvePoint at your service, you'll never have to contemplate the who, what, when, where, why and how associated with the deployment, migration and adoption of Teams. Quite simply, we've got the tools, workshops and best practices to ensure your journey to—and through—Teams is smooth like butter.
Visit the page
Expand Your Teams Knowledge
Featured Webinar: Spring Cleaning Zombie Teams
Join Microsoft Regional Director John Peluso and Microsoft MVP Stephanie Donahue as they talk Teams lifecycle management.

Watch on demand
eBook: Manage & Secure Teams
Right-Sizing Teams Management and Security
Identify risks and design a control plan to make Microsoft Teams smart, safe, and simple for your users.
Related Products and Solutions to Secure and Manage Microsoft Teams
Microsoft Teams Products
and Services

Email & Exchange
Migrate email, files, and other cloud systems (even other Microsoft 365 tenants!) into Microsoft 365. Or, migrate files and previous versions into SharePoint.