Featured 2019 Conference Speakers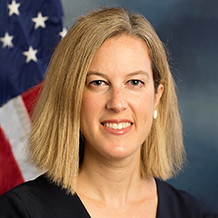 Courtney Anderson
Electronic Records Policy Analyst, National Archives and Records Administration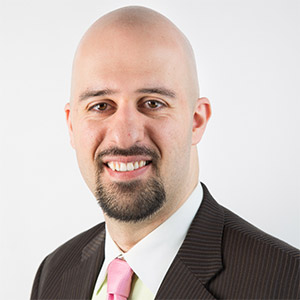 Edmond Avanesian
Sr. Cloud Architect, Sentek Global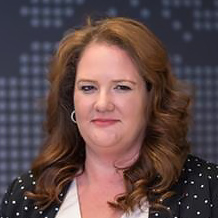 Alyssa Blackburn
Director, Records & Information Management Strategy, AvePoint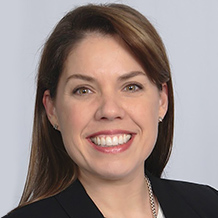 sara bush
sr. program manager, microsoft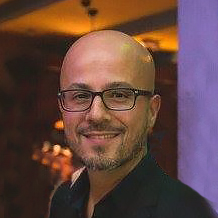 mario carvajal
cto, north america, avepoint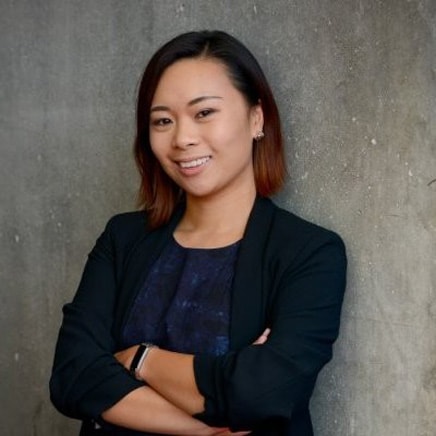 anna chu
senior product marketing manager, microsoft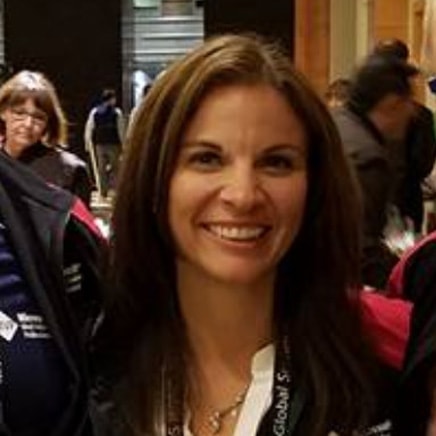 stephanie donahue
owner/president, pait group
View all Speakers
2019 Conference Agenda
Now available On-Demand!
Watch Now
Day One - 12 June 2019

8:25 - 9:05

DIGITAL LEADERSHIP: INSIGHTS FROM THE TRENCHES

English

Toni Townes-Whitley
(Microsoft)

9:10 - 9:50

HE FUTURE IS NOW: HOW AI CAN TRANSFORM THE MODERN WORKPLACE IN A NEW WORLD

Searching for a competitive advantage and fearful of disruption, board rooms and CXO's have rushed to artificial intelligence as the next big thing. This unifying force for digital transformation in customer journeys, Internet of Things, future of work, commerce, and distributed ledger block chain technology revolves around the creation of AI driven smart services. While these smart services will dominate the landscape over the next decade, learn what rules and ethics need to be applied to not only augment humanity, but also keep humanity safe.

English

Ray 'R' Wang
(Constellation Research)

Business Acceleration
10:15 - 10:55

MASTERING RECORDS MANAGEMENT IN A NEW WORLD

Organisations are investing millions of dollars with Microsoft to enhance the way they collaborate, access data and increase productivity. Now it's up to records managers to adapt to the onslaught of change in Office 365 that comes with enhanced digital collaboration. Join Alyssa Blackburn, AvePoint's Global Information and Records Management SME, as she talks through the ins and outs of managing information in Office 365 from a records manager's perspective. Whether your organisation is relatively new to Office 365 or about to make the move soon, this session is a must attend for you to understand the benefits of managing records in Office 365 and learn how to fill the compliance gaps and achieve true information management transformation in a new world.

English
11:00 - 11:40

REAL WORLD SMART CITY: HOW RICHMOND, VA IS TRANSFORMING CITIZEN SERVICES

New technologies in the cloud present both a challenge and opportunity for agencies to meet constituents' rising expectations. Learn how the city of Richmond, Virginia, implemented automated case management and incident-reporting technologies across six departments as part of its recently launched RVA311 citizen services platform.

English

Peter Breil
(City of Richmond)

Paul Olenick

11:45 - 12:25

STEP BY STEP GUIDE: DEVELOPING AN INFORMATION AND RECORDS MANAGEMENT SYSTEM IN THE DIGITAL ERA

NARA's Strategic Plan aims to move the Federal Government to become fully digital. The Federal Electronic Records Modernization Initiative (FERMI) is helping agencies obtain electronic records management services and solutions and fostering innovation among vendors. Learn about products NARA has created as part of FERMI and how they can be used by any organization to manage information.

English

Courtney Anderson
(NARA)

13:20 - 14:00

MOVING AWAY FROM "MAKE SHIFT" GOVERNANCE: CREATING AND ENFORCING YOUR POLICY

By creating strong governance policies and applying them proactively, you can increase your Office 365 adoption while making data more secure. But to successfully apply governance policies, you need to make them real for your users and create enforcement mechanisms. You can wind up drowning if you try to apply governance across the applications within Office 365 on an ad-hoc basis. Learn what to do and what to avoid!

English

John Hodges


Robert Young
(Prudential Financial)

14:05 - 14:45

SHIFTING GEARS: HOW TO INSPIRE AND DRIVE SUSTAINABLE ADOPTION AFTER DEPLOYMENT

Office 365 has so much more to offer beyond Exchange. As a business leader, how do you define scenarios and use cases so that your team can fully leverage new tools to become more collaborative, transparent and productive? Learn how to inspire, motivate and drive sustainable adoption for your Microsoft 365 investment.

English

Anna Chu
(Microsoft)

14:50 - 15:30

HOW BRANDING AND SITE DESIGN BOOST ADOPTION OF DIGITAL WORKSPACES

Branding your SharePoint Online sites to not look like SharePoint is more difficult than it was on SharePoint on-premises. The platform is constantly updated, and these updates can break your branding or even render your site unusable. How can we apply a consistent organizational identify across multiple sites in SharePoint Online? Eric Overfield, President & Co-Founder of PixelMill discusses options for branding SharePoint Online to avoid these issues.

English

Eric Overfield
(PixelMill)

Technology Innovation
10:15 - 10:55

ACHIEVE YOUR AGENCY'S MISSION USING MICROSOFT TEAMS

Every agency does it every day... "collaboration." Every day our people share information, schedule meetings, schedule and track tasks, create and share documents – it's part of the daily work of pursuing your mission. With the introduction of Microsoft Teams into the Office 365 GCC environment, it's a great opportunity to explore ways to modernize your collaboration while still leveraging many of the same tools your users are already familiar with.

English

John Peluso

Stephanie Donahue
(PAIT Group)

11:00 - 11:40

LIVE: MICROSOFT TEAMS AND INFORMATION MANAGEMENT: WHAT YOU SHOULD KNOW

As the fastest growing business application in Microsoft's history, more and more data is being generated in and through use of Microsoft Teams. As a result of its extensibility, there are a lot of places this data can be created and stored, from chats to files saved in a Teams channel. Learn from expterts on how you can ensure you're adequately capturing the information your organization needs to be compliant with internal and external policies.

English

Jay Leask

Timothy Boettcher

11:45 - 12:25

CLOUD ECONOMICS: CLOUD FIRST TO CLOUD SMART

Join Susie Adams, Microsoft US Federal CTO, as she addresses how cloud and hyper-scale computing is transforming traditional IT. Gain insights to how agencies can accelerate their move to the cloud, where to start, how to remove blockers and what to expect.

English

Susie Adams
(Microsoft)

13:20 - 14:00

PRIVACY BY DESIGN: HOW TO FUTURE PROOF YOUR DATA

Join us for a conversation of how the changing regulatory and innovation data landscape is creating the need for new professionals to help manage and govern data. JoAnn Stonier, the Chief Data Officer of Mastercard will speak about the evolution of data governance and the need that responsible companies are facing in the digital age to balance innovation with privacy, security and governance and ensure that the needs of individuals remain at the center of data practices.

English

JoAnn Stonier
(MasterCard)

14:05 - 14:45

A PRACTICAL VISION FOR OPERATIONAL GOVERNANCE OF OFFICE 365

At AvePoint, we launched our Governance Automation product line in 2012 around core governance principles like data ownership, lifecycle management, recertification and reporting. In the time since, the collaborative landscape has evolved considerably. Office 365 allows us to work faster, easier and more powerfully within and across organizations, but the fundamental objectives of operational governance haven't changed—in fact they're more important than ever. This session will give you an inside look at how AvePoint approaches governance of Office 365 today, as well as where we are taking the product in the second half of 2019 and beyond.

English

John Peluso

14:50 - 15:30

ROLLING OUT WITHOUT GETTING ROLLED OVER: MANAGING THE SHIFTING LANDSCAPE OF OFFICE 365

As you've probably noticed, the pace of innovation in Office 365 is fast and furious. Regulated industries especially often need to address new updates and working model changes with care and preparation. Learn about native Microsoft functionality as well as proactive strategies for understanding, leveraging and mitigating risk around new Office 365 updates.

English

John Peluso

Tony Redmond
(Redmond & Associates)

Sustainable Adoption
10:15 - 10:55 / 11:00 - 11:40

DEMOCRATIZING BUSINESS PROCESS AUTOMATION WITH MICROSOFT FLOW

This session will introduce you how to increase your business productivity and automation leveraging Microsoft Flow in your existing SharePoint environment.

What you will learn during this session:

-The chief integration points between Microsoft Flow and SharePoint
-Getting started with utilizing Microsoft Flow in a production environment
-Overview discussion of key features such as buttons, expressions, scheduling, and approvals
-Best practices on governance for Microsoft Flow

English

Melissa Hubbard
(Withum)

14:05 - 14:45 / 14:50 - 15:30

OFFICE 365 AND TEAMS ADOPTION FROM THE REAL WORLD

Tina and Jay will share many years of experience in the business engagement space to help you get started with constructing a successful framework that will align to a long term strategy for maximising your investment with Office 365. Not only how to encourage users to adapt and adopt, but to ensure the knowledge and skills gained along the way are retained and remain effective.

English

Tina Snyder
(Oak Ridge National Laboratories)

Jay Leask

16:20 - 17:00

SHIFTING LANDSCAPE: WHEN EVERYTHING IS AT STAKE

The retired DEA Special Agent in Charge responsible for the capture and downfall of infamous Medellín cartel kingpin Pablo Escobar, Steve Murphy was at the center of the largest, most complex, multi-national, high-profile investigation of its time. In this endnote program, Murphy will recount the gripping pursuit of Pablo Escobar while delivering practical and oftentimes unorthodox advice on achieving successful outcomes in the face of extreme odds. Along the way, he will share the lessons they learned on effective leadership, change management and organizational transformation, teamwork and split-second decision making amid extreme circumstances.

English

Stephen Murphy
(Narcos)

Day Two - 13 June 2019

8:30 - 9:10

INTELLIGENT WORKPLACE: MODERNIZE TEAMWORK WITH MICROSOFT 365

We've seen the impact teamwork has had in our world. But what if teams could achieve even more? With Microsoft 365, we can help teams work better together, communicate and collaborate more dynamically, and ultimately, accomplish results faster. Join Jeff Teper, Microsoft CVP, and see the latest innovations in Microsoft Teams, Yammer, SharePoint, and OneDrive. Learn from customers who have transformed the way they do teamwork and have valuable insights to share. Most importantly, discover how you can use Microsoft 365 in your own organization to empower teams to achieve more.

English

Jeff Teper
(Microsoft)

9:10 - 9:45

DIGITAL TRANSFORMATION: WHAT NOT TO DO

Digital transformation doesn't always happen as smoothly as it does at Contoso. Laugh and cry at the real life stories from some of the top consultants in the game of when they have encountered digital transformation gone awry and how to get it back on track.

English

Jeff Teper
(Microsoft)

Dux Raymond Sy
(AvePoint)

9:50 - 10:30

CONTENT SHIFTS TO THE CLOUD: TOP TRENDS THAT WILL SHAPE YOUR ROADMAP

Content and communication platforms are shifting to cloud services. Businesses rely on content to transform into digital and data-first operating models. This session will highlight the key trends and adoption patterns that will shape your roadmap for content, collaboration, and governance services. Understand the technology, cultural, and compliance requirements to make this transition successful.

English

Cheryl McKinnon
(Forrester Research)

Business Acceleration
10:45 - 11:25

HOW MICROSOFT SHIFTED THEIR WORKFORCE FROM SKYPE TO MICROSOFT TEAMS

Even Microsoft had to give careful consideration for how they rolled out Teams to more than 200,000 users. Hear directly from the experts at the Microsoft Core Services Engineering & Operations team how they planned, deployed and drove Teams adoption.

English

Sara Bush
(Microsoft)

11:30 - 12:10

GOVERNMENT EDITION: JOURNEY TO DIGITAL TRANSFORMATION

Please join Microsoft experts on a session focused on enabling government customers along the journey to digital transformation. During this session you will experience what it really takes to move to Microsoft 365, what current approaches are being taken, what considerations agencies should be keeping in mind, what some possible roadblocks may look like, what other government customers have done, and how they have overcome their digital transformation challenges. Come prepared to learn and be blown away by the digital transformation that lies in front of you!

English

Roxy Ndebumadu
(Microsoft)

Aja Hill
(Microsoft)

13:40 - 14:20

STORYTELLING WITH EMPATHY: RISE AGAINST THE MACHINES

A distinctive story helps define and successfully communicate unique personal and business attributes. Storytelling has become a powerful business tool in today's digital age because it begins and ends with empathy, driving an immersive and emotional experience for stakeholders and audiences, inspiring them to action. In this dynamic and interactive session, Miri will share practical tools to help you become a skilled storyteller.

English

Miri Rodriguez
(Microsoft)

14:25 - 15:05

GETTING SHIFT DONE! WHAT IT TAKES TO GET DIGITAL TRANSFORMATION IMPLEMENTED

While you might have sold the idea of implementing tools to help with your digital transformation project with your government or DOD agency, you still need to navigate through the hoops to get things started. In this session, you'll take a journey from the trenches of the front-lines. Pick up some best-practices on what you should do before getting started, some of the common gotchas that can trip you up through contracting, and much more. Learn from the battle scars of real-world implementations to help you keep your digital transformation shift together!

English

Edmond Avanesian
(Sentek Global)

15:20 - 16:00

THE SHIFT LIST: UPCOMING CHANGES IN THE PRIVACY REGULATORY LANDSCAPE

Data privacy regulations are en vogue following the implementation of the European Union's GDPR regulation. Learn about upcoming privacy regulations from the California Consumer Privacy Act to the spate of federal privacy bills being considered on Capitol Hill. Hear from IAPP President Trevor Hughes about what trends are here to stay and what your next steps should be to collect and manage customer data.

English

Trevor J. Hughes
(IAPP)

Technology Innovation
10:45 - 11:25

OFFICE 365 MANAGEMENT

Whether you are hybrid or all-in on Office 365, you'll notice that SharePoint has gone from the backbone of your collaboration to a supporting role behind the more prominent Groups and Teams. Join us for a session with VP of Product Strategy: John Hodges as he talks about our next-generation of products in support of Groups and Teams. We'll provide a sneak preview of what's coming over the next year, so bring your questions and feel free to ask about our vision, offer feedback on our 6-12 month roadmap, and engage in a dialog as we discuss the best way to support you on this journey. Product areas to be covered: Migrations, Administration, Policy Enforcement, Reporting, Backup and Recovery.

English

John Hodges

11:30 - 12:10

SIFTING THROUGH THE SHIFT: HOW TO MIGRATE SENSITIVE CONTENT

The accidental exposure of sensitive information is a common consideration for government agencies and highly regulated industries seeking to move data. Learn how Oak Ridge National Laboratory successfully executed its compliant migrations to their new environment.

English

Tina Snyder
(Oak Ridge National Laboratories)

John Hodges

13:40 - 14:20

FIGHTING SPRAWL AND HELPING YOUR USERS GET THEIR SHIFT TOGETHER IN OFFICE 365

It is easier than ever for end-users to maximize Office 365 and start collaborating with Microsoft Teams and SharePoint. But this ease of use can be a double edged sword. Learn how can you prevent content sprawl, and ensure the right permissions and privacy settings are in place when most admin controls are out of your hands.

English

John Peluso

Scott Kennedy
(Merck)

14:25 - 15:05

MODERNIZING IN PLACE: MAXIMIZING COLLABORATION IN ON-PREMISES AND HYBRID ENVIRONMENTS

The reality is that more than 70% of users are operating in an on-prem or hybrid SharePoint environment. A hybrid architecture does pose challenges for creating a seamless experience for your IT admins, users and entire organization. Learn how to address administration complexity, connect to legacy data, build out intranet portals and minimize organizational disruption.

English

Kevin Byrne
(Bank of Hawaii)

Miknon Go

15:20 - 16:00

SHOOTING THE SHIFT WITH CHATBOTS: AI IN THE (MORE) MODERN WORKPLACE

Leveraging AI and cognitive services within your modern workplace is the present, not the distant future. Learn how to make end users more efficient while reducing the burden on IT through no-code/low code automation.

English

Matt Wade
(H3 Solutions)

Sustainable Adoption
10:45 - 11:25 / 11:30 - 12:10

ADOPTING SHAREPOINT 2019: THE NEW SHIFT

The reality is that many organizations will need to modernize in place within their on-premise and hybrid environments. For these organizations, is the move to SharePoint 2019 the right one? We'll discuss the benefits and challenges of a SharePoint 2019 deployment and how to determine which SharePoint version, adoption strategy and migration approach is right for your organization.

English

Mark Rackley
(PAIT Group)

Stephanie Donahue

13:40 - 14:20 / 14:25 - 15:05

CREATING A SEAMLESS INTRANET EXPERIENCE IN OFFICE 365

Over the last 15 years we've seen what employees MUST HAVE to continually rely on a corporate Intranet. In this session, Microsoft MVP, Adam Levithan, discusses the most important pieces that your Intranet can have to build culture, centralize knowledge and help employees be productive.

English

Adam Levithan
(Withum)

16:10- 16:50

LIFE'S A BREACH: WHAT HAPPENS WHEN THE SHIFT HITS THE FAN

There are three certainties in life. Death, taxes and data breaches. Some organizations survive their data breach event while others find their brand irreparably damaged. The difference between the two groups is how they implement privacy programs, assess privacy risk and respond once the breach is discovered.

English

Marc Groman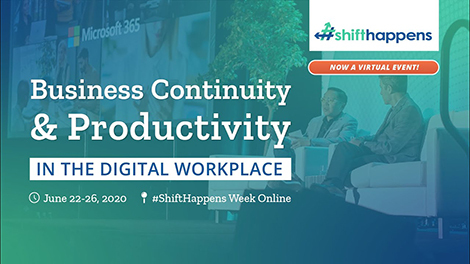 Thank you for attending #shifthappens 2019
Be the first to learn about what's in store for next year's conference!
Your information will be used to send you our conference newsletter. It is not shared with any third parties and you can unsubscribe at any time. View our complete privacy policy.
Learn more about us at AvePoint.com.
Sponsors

#shifthappens 2019