AvePoint's People & Operations team consists of: People/Human Resources, Talent Acquisition, and Operations.
The People team is responsible for staffing, benefits, organizational development and workplace culture. It supports AvePoint's principles and values while also supporting our most valuable resource – our people. The Operations team serves as a trusted resource for all employees, while maintaining organizational and administrative focus to support our company's strategy and growth.
Get the inside scoop on our workplace and culture: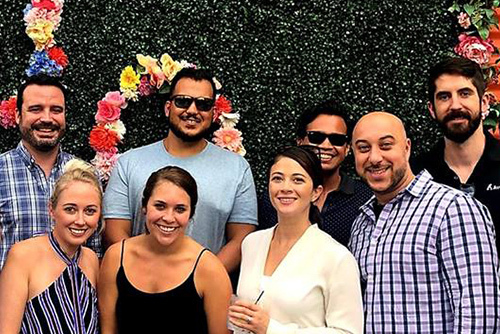 Open Positions
There are currently no openings for this department. Please check back later!
Meet Our Team

Maria Phares
North American Operations Manager, Richmond
Winery hopper / Reality TV junkie / Virginia Tech Hokie / Native Richmond-er
#WhyAvePoint
"My favorite aspect of working at AvePoint is the company's focus on culture. Each day is rewarding and exciting and has enabled me to grow professionally and personally."

Faye Cooper
Associate General Manager UK & EMEA Operations Manager, London
Wannabe pastry chef / Lover of to-do lists / Bookworm
#WhyAvePoint
"At AvePoint, you work with a truly global team and get to interact with everyone. You have access to different cultures, experiences, and knowledge within the company."

Jessica Gigi
HR Manager, Melbourne
Plant and neuroscience enthusiast / Brewery hopper / Peanut butter fanatic
#WhyAvePoint
"At AvePoint, there are so many amazing people to work with! I have had the opportunity to travel to various offices, including internationally, which is always a great cultural learning experience!"

Ali Major
Sr. Manager, People, Richmond
Foodie / Traveler / Dog lover / Professional napper
#WhyAvePoint
"What brought me to AvePoint is the culture, which is built around a mission to innovate and get things done. No red tape or complex bureaucracy, just smart people doing great work through agility, passion, and teamwork."