Editor's Note: This article was originally published after a March 16, 2017 announcement from Microsoft. Since the original announcement, Microsoft has amended their announcement with this statement from Christophe Fiessinger:
Following the publication of this message center post: Auto creation of Direct Reports group in Outlook on March 16 (MC96611), we've seen a few questions and concerns from customers about this upcoming feature slated to roll out on April 13th, and wanted to provide an update to our community. The goal of this feature is to help managers collaborate more effectively with their team, using groups in Outlook (see this article for more info). We understand your concerns and have decided to limit the rollout of this feature to a small set of customers (notified via MC94808) whom we will work with directly to ensure both feedback is considered, and that feature usage has a positive impact. We thank you all for your constructive feedback, and look forward to continued Group innovations in the future.
This article, and the feature updates described within, only applies to customers that have received the following message center post: MC94808.
---
What happened?
It all started with a message in the Office 365 Message Center (later amended and clarified by our friend Christophe Fiessinger) that indicated Microsoft had something special in store for us. They were going to help Office 365 administrators improve adoption of Office 365 Groups by automatically creating "Direct Reports" groups for every manager of 2-20 people.  This quickly raised some alarm bells for those familiar with Office 365 Groups. If you're not familiar with Office 365 Groups in general, I recommend you check out our playbook for everything you need to know.
Why is this a big deal?
The power and simplicity of spinning up Office 365 Groups has been at the center of what makes this functionality so compelling, but wise Office 365 admins would do well to adopt a "handle with care" approach to the way they leverage this genuinely useful functionality in their tenant. Things to be wary of:
Easy creation (of anything, not just Groups) too often leads to sprawl.
Too many places to store things means it may be tough for users to find their way back to files they uploaded yesterday.
Multiple options for where to hold a conversation can mean that, despite efforts to funnel the working team's discussions through a single channel, disparate silos for this communication that don't converge can actually have the opposite effect. For example, Groups can currently offer up to three distinct places to start a conversation — Teams, Conversations, and Yammer.
In short, Office 365 admins should take a serious look at the management and governance capabilities  Microsoft and third-party ISVs offer to minimize the potentially problematic by-products of Office 365 Groups – while continuing to drive significant productivity value to their users through sustainable adoption of the technology. Knowing all this, it can seem quite bizarre to see Microsoft release yet another capability which adds this concern.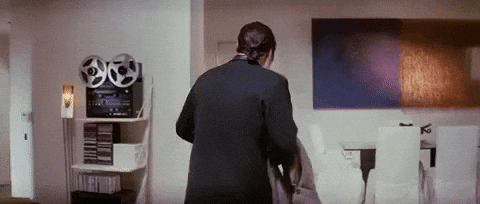 What was the intention?
Microsoft's original idea for these auto-created Groups likely went something like this: Just like Christmas morning, you could look forward to waking up someday soon with a whole bunch of brand new Groups in your Office 365 tenant, and managers wouldn't have to go through the grueling task of clicking "add group" and listing their direct reports as members. The intention from the Microsoft perspective was absolutely understandable and clearly meant to jumpstart Groups within organizations that were not already on the Groups bandwagon.
The concern from Office 365 admins was also clear and made perfect sense: "Don't create content and objects in my tenant without accounting for my Groups strategy or the health of the profile data that would be used to understand exactly who reports to who."
What made this such an urgent issue was the Microsoft plan to make this an opt-out rather than opt-in feature. This means that Office 365 organizations that missed the memo now have to figure out how to deal with potentially hundreds of new Groups created overnight — not a pleasant prospect when Groups sprawl is one of the primary concerns many organizations have. The negative impact of this new feature could easily outweigh any positive benefit. Once these Groups exist, how can an organization deal with cleaning them up if desired? Once created, the Groups may have been populated by users with content – how can admins know if it is safe to reverse course and delete the Groups they hadn't asked for in the first place?
The details of all of this, as well as methods to disable and cleanup the automatically created groups, were summed up very nicely by Tony Redmond in his excellent Petri article.
My Take on the Issue
Let's turn our attention to the lessons this teaches us about what it means to be an Office 365 admin in this modern world. We have seen before the "on by default" approach from Microsoft when they feel they have compelling new functionality they want everyone to know about. On one hand, I cannot blame them. How many useful innovations and enhancements had to sit sadly on the bench, undeployed or unconfigured by admins when we lived in an on-prem server world? And competitors like Box or Slack don't hold back on updates or innovations in their SaaS solutions until they can be "absorbed" by their customers. Now that we live in the cloud world where Microsoft, to at least some degree, has a say in what you use in your environment, they will continuously be tempted to push us when they feel we need to be seeing, using, or doing something new and cool. But Microsoft is not Slack or Box or any of the point solutions that they compete with at a granular level. For many customers, a significant percentage of the day-to-day collaboration that they engage in happens within Office 365, and so change management is key for these organizations.
In turn, admins MUST be aware that they need to stay on top of key sources of information like the Office 365 Message Center Updates and the Microsoft Tech Community. Further, admins must consider what they are getting themselves into by maintaining the default configuration which enables self-service Group creation across the Office 365 suite. Having self-service disabled would have effectively meant opting out of this automatic Group creation for direct reports, since having it enabled was a requirement for the feature.
I am not advocating for shuttering Groups in Office 365 — far from it. I'm a huge Groups fan and think it fundamentally changes the way teams collaborate. I do think however it's worth some time to ponder if a model where any user can get as many Groups as they want at any time is the right way to go. To me, a more managed and sustainable self-service process than what Microsoft is offering out of box is an idea worth considering. At the end of the day, your Office 365 deployment should reflect the values, goals, and priorities of the organization. If the "give them whatever they ask for and don't stand in their way" attitude is the culture of the organization, then so be it — just start thinking about how you will approach the inevitable cleanup and retroactive maintenance this approach will require. If governance or policy-driven management is even on the radar, then you may want to rethink the free-for-all approach. I discussed this topic at length in a recent webinar in the Groups Playbook series so take a look and let us know what you think. The short answer is that, no matter which approach your organization decides to adopt, at AvePoint we are heavily invested in providing solutions that make management and sustainable adoption of Office 365 Groups a reality.
---
30 Day Free Trial Offer
Office 365 Groups Governance and Control 
Strike the balance between enforcing governance over Groups, and getting your users what they need quickly.
With Governance Automation Online, use simple service request forms to streamline approval processes and ensure every Office 365 Group is set up in accordance with your governance policies and business needs.
Try for free for 30 days and help you with these changes to Groups in Outlook, click here >
---
More From The Office 365 Groups Playbook
If you're interested and looking for more information about the purpose of Groups and why you should care, check out this great video post by Dux Raymond Sy, where he interviews Microsoft's Program Manager for Groups, Christophe Fiessinger.
| | |
| --- | --- |
| Blogs about Groups | On Demand Videos |