New Alternative for your Learning Management System
Help your school get ahead of changing expectations and technologies with AvePoint Learning Management System. Enable lecturers to deliver personalised, immersive, and collaborative learning for today and tomorrow. Empower your administrators to leverage latest, transformative technologies without the extra overhead.
Leapfrog the cycle of changing or updating learning management systems (LMS) every few years when custom-developed, open-source, or off-the-shelf systems inevitably become obsolete
Discover how Office 365 fits perfectly as a LMS and leverage the power of innovative Microsoft Cloud technologies
Enlist a Microsoft Cloud expert to help your school build LMS functionalities on Office 365
LMS THAT COURSE MANAGERS TRUST
AvePoint LMS makes it easy for course managers to set up for each semester/intake. Every semester, managers can rest assured their courses will run without a hitch.
Pre-populate students, enrolment, courses & lecturer data before start of semesters, thanks to integration with HR/payroll and student information systems
Graphical view for easy mapping of curriculum and process automation for curriculum review
Ensure integrity of assessments with Safe Exam Browser support & integration of plagiarism tools (eg. Urkund, Turnitin)
EASY-TO-USE LMS FOR LECTURERS
Lecturers can focus on teaching and student care, with a LMS as easy to use as AvePoint. With the familiar & intuitive interface of Office 365, AvePoint LMS offers richer integrations and features that help creating engaging learning content.
Pull learning content easily with TinCan & SCORM support (SCORM 1.2 and SCORM 2004), import from third-party Authoring Tools (eg. Adobe Captivate) & LTI integration (eg. YouTube)
Grading made easy with rubric support, automatic grading (eg. MC, ranking, hotspot) & auto computation of final grades (based on weighting)
Engage more frequently with students, more easily, through group chats, polls, wikis etc available in learning space for each course
LMS WELCOMED BY ADMINISTRATORS
AvePoint LMS on Office 365 helps administrators offer more, richer features to their schools without the extra overhead.
Built-in data synchronisation with core school systems (eg. student information systems, HR & payroll systems)
Secure, 128-bit SSL encryption
Intelligent, tiered archival of LMS data, in-place or externally to cloud/disk storage based on customisable rules
LMS THAT STUDENTS LOVE
AvePoint LMS has all the mobile, social and interactive features that students love, enabling them to learn at their own pace and on-the-go.
Access learning and assessment material on mobile (responsive HTML5 or Android/iTunes app), or downloading course material for offline-viewing
Learning made fun with gamification (leaderboard, badges & challenges)
Immersive, collaborative learning in groups through video chats, social networking, games, co-authoring, blog, discussion forum and more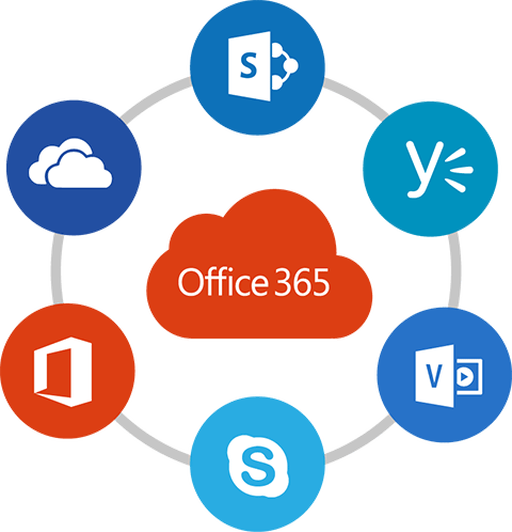 Power of Office 365 (and Microsoft Cloud)
An Office 365 LMS is an evolving, future-proof solution. The potential of an Office 365 LMS is limitless, thanks to easy integration with Microsoft Azure. Benefits of an Office 365 LMS include:
Fewer siloed learning systems leading to lowered operational overhead and security risks
Real-time multi-lingual translation to connect across the world, over Skype conferencing
Predictive analysis to identify at-risk students early on
Deployment of chatbots as virtual guides or teacher assistants
Give your team bandwidth to focus on what is important: exploring and adopting cloud technologies to support new ways of learning. Let AvePoint support the rest.

Remote learning at its finest.

Digitally transformed to enable the leaders of tomorrow!
Going remote? We've got you covered!
Let our experts guide your education transformation.