Are you ready to take control of your company's data? Download a free trial of our award-winning Office 365 backup software!
---
Okay, so your digital transformation is nearly complete. You've carefully planned, taken stock of your organization's data, completed the migration and users are now comfortable with the new unified systems.
---
Be sure to view our On-Demand Webinar, "Government Agencies & Compliant Migration: Moving To O365 & Hybrid Environments
---
But this isn't the end of digital transformation. Businesses need to actively manage their digitized environments to maintain usefulness for employees and customers, and for the business.
Going forward, the strategy will likely turn into one focused on digital evolution, rather than transformation.
Continuing data management best practices
Organizations that have analyzed and tagged data for a migration should be in the habit of routinely auditing and evaluating data accumulations. Ensure governance policies remove outdated files, information and Groups from the system.
Within Office 365 there is no easy, automated way to proactively monitor a Group through its lifecycle from creation to end-of-life. Without proactive governance solutions, your environment can quickly become overwhelmed by outdated, useless data. This can make it harder for your users to access the information they need and can even pose security risks.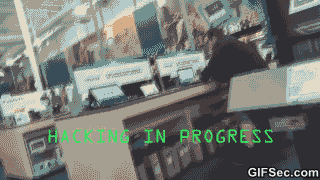 Likewise, monitor archiving and backup policies to make sure data is stored for the right amount of time, and work with your storage provider if changes are needed in the future. Without active data management, IT systems can easily turn into a content dump, where duplication and information loss could become serious issues again.
SLAs in Office 365 & thinking long term
Organizations also need to plan for the lifecycle of their solution, and how systems might be updated or supplemented in the future.
Consider how Service Level Agreements (SLAs) may need to adjust in the future and choose a Certified Microsoft Partner that is committed to managing the solution throughout the lifecycle of the product.
The right partner will be keenly aware of your unique business needs. This way, they can advise on important updates or assist with changes if necessary.
For example, the set retention period for backups of email, SharePoint and OneDrive in Office 365 is 30 days. Consider a partner solution if your organization needs:
A longer retention period
To restore individual emails or SharePoint, OneDrive documents in place or out-of-place
To set permission and configuration policies on SharePoint or OneDrive


---
Like what you read? Be sure to subscribe to our blog to stay in the fold for all things Office 365, SharePoint and more!