How and Why MSPs Should Backup Customers' Microsoft 365 Tenants
A guide for MSPs to how the surge in remote work has made backing up Microsoft 365 more important than ever.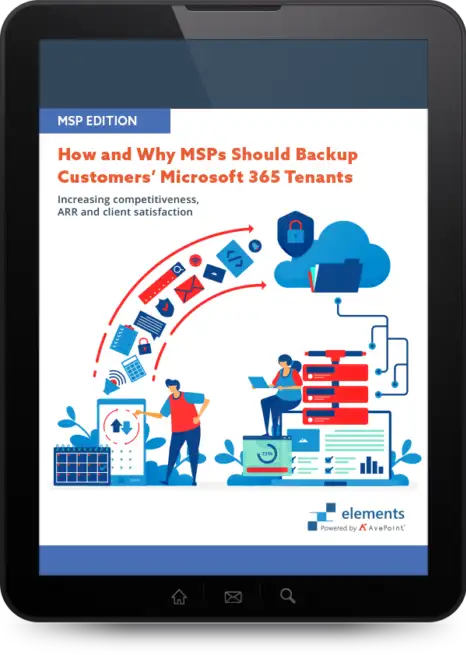 Learn how to develop the most effective Microsoft 365 backup strategy for your customers
Organisations are moving to the cloud at an accelerated rate to support remote work. With this move to the cloud, organisations need to take a different approach to how they protect and back up their customers' data.
With the move to Microsoft 365, organisations must examine relevant regulations as well as the service level agreement (SLA) to determine if extending the default protection levels is an appropriate strategy. Every SaaS provider, including Microsoft, explicitly assert clients are responsible for protecting their own data.
Yet, several studies showed only about 40 percent of organisations using Microsoft 365 are leveraging a third-party backup solution to protect their data. Protect yourself and your customers by always being able to restore data when its needed.
This guide will help you understand the basics of Microsoft 365 back up, including common data loss scenarios, and how to evaluate the correct strategy for your customers' businesses.
A sneak peek at what's inside:
"It's our job as the trusted advisor within the realm of IT to give them the best advice...in the simple sense, it protects our reputation to have proper backup continuity in place for our customers."
- Steve Stokes, Aura Technology
Sections
Reasons to Offer Microsoft 365 Backup Services
How to Backup Microsoft 365 for Customers
Backup Match: Our Calculator Explained
AvePoint Elements Cloud Backup