AvePoint's Technology team consists of: Support Services, Delivery and Pursuit.
Support Services provides customer support, technical account management, and managed services to ensure the adoption of the customer's Microsoft and AvePoint investment. Delivery provides services to support adoption of AvePoint solutions, SharePoint, and Office 365. Pursuit partners with our sales organization to drive AvePoint product and services sales.
Get the inside scoop on our Technology team: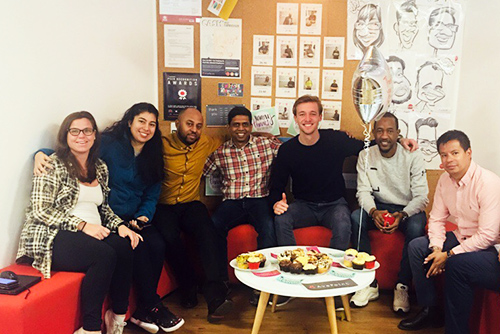 Open Positions
There are currently no openings for this department. Please check back later!
Meet Our Team

Kate Faaland
SVP, ACS & Product Strategy, Jersey City
Dog Mom / World traveler / Poker player / Foodie
#WhyAvePoint
"What I enjoy most about AvePoint is the opportunity and challenges I am presented with every day. I am consistently given the opportunity to try new things, grow and learn from the great people who work here!"

Nathaniel Abad
Support Manager, Manila
Customer service & support professional / Financial coach / Country food lover / Plantito / Cat dad
#WhyAvePoint
"AvePoint drives me to become better professionally and personally. I love working here because of the great culture, career opportunities, humility within our leadership team, and balance between work and life."

Shanti Mitchelson
VP, ACS Delivery, Jersey City
Early adopter / Sneaker head / Traveler / Music enthusiast
#WhyAvePoint
"AvePoint is a community full of diverse thinkers. Everyone's passion for technology and its advancement is a constant motivator."

Funtrol Ready
Principal Solution Engineer, Dallas
HBCU product / Brogrammer / Motorcyclist / Sports enthusiast
#WhyAvePoint
"I love working at AvePoint because it allows me to meet customers, understand their needs and challenges and help them with our world class products and services."