AvePoint's Marketing team consists of: Product and Digital Marketing, Technical Writing, Design, Content, Communications, and Field Marketing.
Marketing drives brand awareness across the global marketplace and generates demand through content creation, digital marketing, field marketing, visual branding, and communications.
Get the inside scoop on our Marketing team and our culture: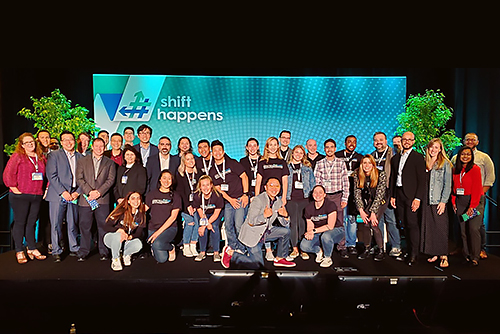 Open Positions
There are currently no openings for this department. Please check back later!
Meet Our Team

Michael Segner
Director, Content & Communications, Arlington
Georgetown basketball season ticket holder / Amateur mixologist / Sci-fi reader
#WhyAvePoint
"Our Marketing department is very entrepreneurial. I can read about the latest marketing techniques and pilot them quickly. This has helped me grow tremendously and stay on the cutting edge of my field."

Joanne Chang
Marketing Manager, Melbourne
Agile Marketer / Amateur Nunchucks Player / Health Nut / Wannabe Pescatarian
#WhyAvePoint
"The best thing about AvePoint is that the work is always challenging, and I'm motivated to continually learn new skills. Everyday I'm completely engaged and never get bored!"

Annie Wang
Marketing Specialist, The Hague
Jogger / Movie lover / Traveler / Minimalist
#WhyAvePoint
"To me, AvePoint is a great platform that provides opportunities to work with talented people, shape my mind by its multi-culture, and push me to grow."