Microsoft 365 Training for enterprise
Boost user adoption for your entire workforce with digital training content
Our Microsoft 365 Training includes over 1000 hours of easy to digest, bite sized content covering all the functionality necessary to empower better communication and collaboration in your business.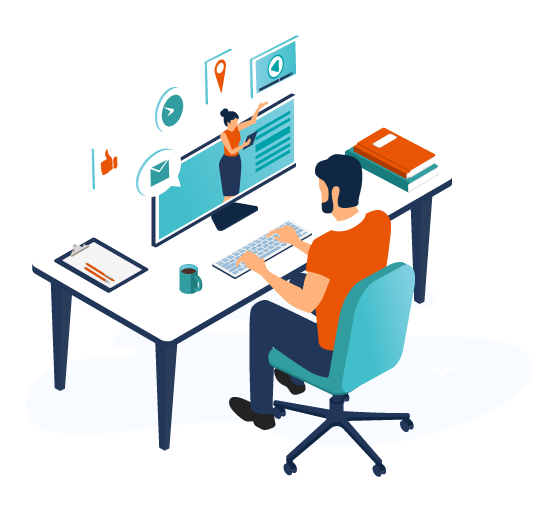 Explore our Microsoft 365 Training
Whether you need to learn new Microsoft 365 skill or brush up on old ones, there is Microsoft 365 online training content for your business. All our Microsoft 365 training videos are designed for each type of users, making sure it covers all the functionality they will be using to support them in their role.
Teams
Discover the wide range of Teams features with the most comprehensive on-demand training available
OneDrive
Show users how to share documents securely and easily with anyone with OneDrive
SharePoint
Create and collaborate in SharePoint Online. Ideal for Site Visitors, Members and Owners alike
Power Apps
Learn how to build powerful, custom apps for your business, or extend the apps you already use
Power BI
Learn how to build powerful, custom apps for your business, or extend the apps you already use
Power Automate
Learn how to easily create automated workflows to improve productivity with process automation
Excel
Beginner, Intermediate and Advanced training to help all users save time and stay productive with Excel
Word
Show your users how to create documents with Word's feature rich authoring experience
And many more: Over 30 courses comprising of over 800 lessons with new courses being added all the time
Who is it for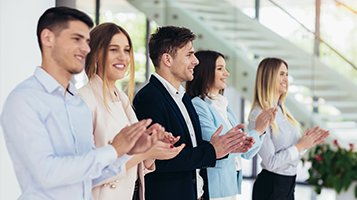 Workforce including frontline workers
Custom pathways for on boarding, core skills, compliance training and focused learning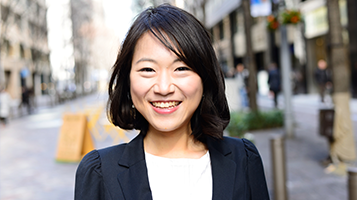 Power Users / Service Desk
Build targeted advanced learning for new skills such as Power Platform, teams and SharePoint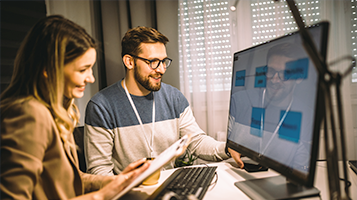 Champions / Super Users
Gain insights on prospective students and alumni interests to drive powerful marketing campaigns and foster community engagement.
What makes us unique
Integration
Choose the deployment that works for you. Integrate our training content into Microsoft Teams, your own LMS, or into Microsoft 365 as an app.
Brand your way
Add your own branding! Apply a bespoke theme to all lessons to promote the content within your organisation's identity and boost engagement.
Personalised learning paths
Optionally customise the course content to suit your learning requirements. Learning paths offer a way to hand-pick and deliver lessons from our extensive content catalogue to focus on the skills you need for any project, team, or role.
Engage your employees
Get your out of the box communication toolkit. Communication is key to a successful training rollout. To keep it simple we'll share a series of customisable email templates and marketing assets to keep your users in the know.
Always up to date
Training content is updated every 3 months to match the latest Microsoft 365 releases, so you're always up to speed with new features and improvements.
Adoption reporting
Track and measure your users' progress with the assurance that your learning content is always up to date.
Online Training Portal
Instant access to our entire library, covering all the Microsoft 365 apps, for all staff members
Accessible video content
Every course is built by a product expert to educate effectively, including on-screen demos with audio and closed captions.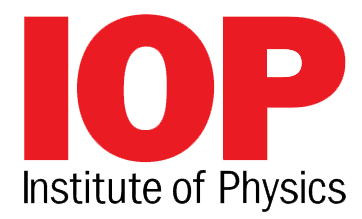 Within 6 month, 85% of the IOP workforce has successfully adopted Microsoft Teams
Flexible Integration
Deliver expert instructor-led Microsoft Office 365 training, on-demand, available in 1080p High Definition. Content slots into any LMS, direct your 365 site or on Microsoft Teams.
Built in to your LMS
Add the full training catalogue to any LMS giving you the power to track and measure your users' progress with the assurance that your learning content is always up to date.
Embedded in Microsoft Teams or Intranet
Add courses or individual lessons to your Microsoft 365 site to give users direct access to skills and learning wherever they are working.
Get the Office 365 App
Start learning in just 3 clicks from anywhere in Office 365, straight from your Office 365 App Launcher – supported on all web modern web browser.
FREE EBOOK
Evolving Corporate Learning for the Hybrid Workforce
Learn how to foster collaborative learning in a hybrid working environment that enhances business productivity and make workplace learning or training fun.