Power Platform
Transform and Scale Power Platform
Migrate, manage, govern, and protect critical business apps and flows with AvePoint's Power Platform solutions.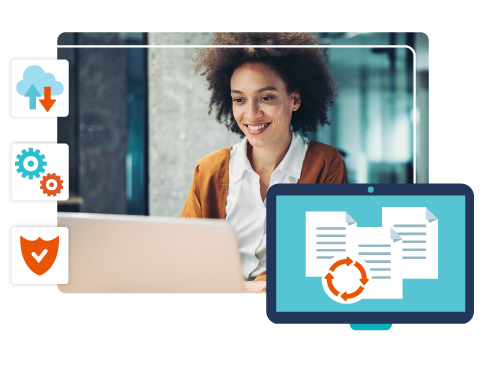 Power Platform - Own Your Digital Transformation
As organizations look to digitally transform, they are turning to solutions like Power Platform to quickly scale their transformation. But with this rapid change towards a low/no code model comes concerns of security, compliance, and governance. No matter if your organization is building its first app, or has thousands of Power BI workspaces, AvePoint can give you the confidence and set you up for success in Power Platform. Leverage our Confidence platform powered by AvePoint Online Services to transform and optimize Power Platform.
Learn more from our recent webinar.
AvePoint's support for Power Platform has helped us empower employees to safely build solutions that will enhance their work. As an organization, this allows us to continue taking smart risks because we know robust governance solutions will put the right guardrails in place, and data protection will ensure none of our data or workflows are lost.
Better Together - Power Platform + AvePoint
SCALE: MANAGEMENT AND GOVERNANCE

Insights. Details. Action.

Chaos to Control – Seamlessly Manage and Govern Power Platform

AvePoint EnPower gives you the insights to understand trends, and actionable monitoring capabilities, all while creating a lifecycle management process integrated with Cloud Governance's end-user experience, MyHub. Gain clear business context for every app and flow with the owner's input, and determine how critical it is to the organization to ensure proper support. In addition, set a sound Environment strategy that can set granular policies beyond DLP to control what actions within a Connector a maker can use, and who has access with deeper security group settings.

Default dashboards by product give the admin insights on creation, trends, and rankings (i.e., usage, number of users, number of guest users).

Before moving an app or flow from one environment to another, analyze its components and Connector(s) to ensure a successful move.

Take individual or bulk action on apps, flows, and Power BI workspaces to ensure compliance.

DATA: PROTECT AND MONITOR

Secure. Scale. Monitor.

How do you protect your Power Platform business solutions?

Thru Cloud Backup, choose which objects to back up and set time constraints that align with your disposal strategy. With unlimited automated backups in AvePoint's Azure storage or your own cloud, access on-demand, granular, item-level restore that will keep your organization moving.

Worry-free protection – Automatic backups up to four times a day and retain 100% of your data for as long as you need.

Detailed Discovery – Identify all users, permissions, and workspaces within AvePoint Online Services


Comprehensive Restore – Granular export of workspaces and reports. Choose to securely store your data in our scalable Azure storage or your private cloud

MIGRATE TO THE MODERN

Discover. Migrate. Monitor.

Accelerate digital transformation with Power Platform migration

Our Fly migration solution has empowered organizations since 2003 to securely and seamlessly migrate services under Microsoft 365. Today we extend our SaaS migration capability to Power Platform. With built in discovery, mapping, and scheduling clean up data and reach your goals on time and within budget.

Analyze – Understand your existing information architecture, data size, users, workflows, site activity levels, and customizations

Migrate – Maintain permissions, metadata, associated flows or apps, and more. Comprehensive mapping ensures data is properly retained.

Monitor – Download or email executive reports on job count and status, object count and status, and migration trend analysis to highlight the actions taken during the migration.
DOWNLOADS & RESOURCES
DISCOVER WHY AND HOW THE BAAS LANDSCAPE IS CHANGING.
The need for Backup as a Service in 2022 is greater than ever before with a steady increase in ransomware attacks and a larger need for companies to protect data in SaaS applications. Read the 2022 Gartner® Market Guide for Backup as a Service, and find out why AvePoint was recognized as a Representative Vendor.
FREE EBOOK
3 Keys to Transforming How You Scale and Optimise Power Platform
Migrate, Protect, Manage, and Govern Power Platform
AvePoint EnPower
Advance your management and governance of Power Platform thru insights, monitoring, and additional metadata.
Management and Governance
Cloud Backup
Protect the insights, apps, and automation that drives your business.
Data Protection
Fly
Accelerate digital transformation with Power Platform migration
Migration