AvePoint Media Contact
Nicole Caci
Tel: +1 201-201-8143
Email: nicole.caci@avepoint.com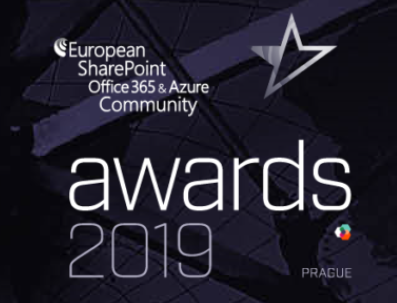 AvePoint Wins Two Awards at ESPC 2019
AvePoint wins best Azure solution and community contribution at European SharePoint, Office 365 and Azure Community Awards
Prague, 5 December 2019 —Today AvePoint announced it has won two awards at the European SharePoint, Office 365 and Azure Community Conference. The company was honored by those in European modern workplace community for the dedication, creativity and innovation of its solutions and executives.
AvePoint's AIR solution won the best Azure solution category and chief marketing officer, Dux Raymond Sy, won the best community contribution category.
AIR allows organizations to cut costs and maximize their Azure cloud potential by identifying VM sprawl, simplifying resource tracking with smart tags, and act on cost outliers.
"During the first three months following the use of AIR, our IT Department successfully reduced monthly Azure expenses by 35 percent, and saved the company hundreds of thousands of dollars in operational and maintenance costs," said Sy.
Dux Raymond Sy has been on the road presenting Office 365 strategies and best practices all over Europe in 2019—including conferences and workshops in UK, Sweden, France, Germany, Belgium, Netherlands, Czech Republic and more.
In addition to producing blogs, videos, and webinars, he has also encouraged the community to give back through sharing his philanthropic experiences in Uganda, Philippines, and all over the world.
About AvePoint
Collaborate with confidence. AvePoint provides the most advanced platform for SaaS and data management to optimize SaaS operations and secure collaboration.

More than 9 million cloud users rely on our solutions. Our SaaS solutions are also available to managed service providers via more than 100 cloud marketplaces, so they can better support and manage their small and mid-sized business customers.

Founded in 2001, AvePoint is a five-time Global Microsoft Partner of the Year and headquartered in Jersey City, New Jersey. For more information, visit https://www.avepoint.com.
All product and company names herein may be trademarks of their registered owners.