AvePoint Media Contact
Nicole Caci
Tel: +1 201-201-8143
Email: nicole.caci@avepoint.com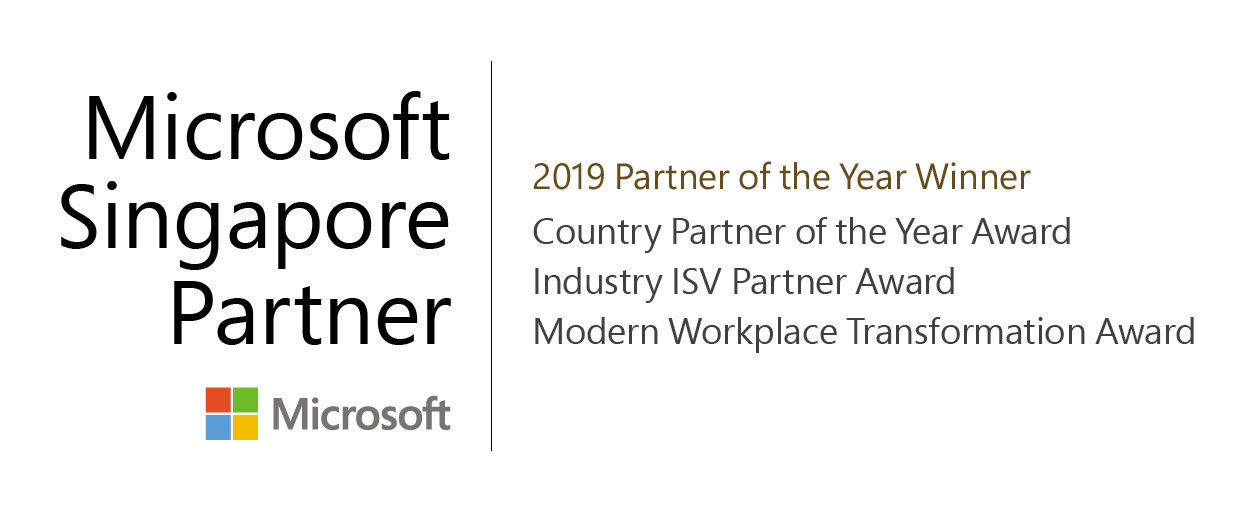 3 Time Microsoft Singapore Partner of the Year Award Winner 2019
Company awarded in Partner of the Year, ISV Partner of the Year, and Modern Workplace Transformation categories
Singapore, 25 November 2019 — Today AvePoint announced it has won three 2019 Microsoft Singapore Partner of the Year awards. The company was honoured among a community of top Microsoft partners for demonstrating excellence in innovation and implementation of customer solutions based on Microsoft technology.
AvePoint was recognized for providing outstanding solutions and services in the modern workplace transformation field as well as being the top industry independent software vendor (ISV), and overall Microsoft partner in Singapore.
"Winning multiple awards validates the diversity and value of our product portfolio that we have developed across 18 years," said Tianyi (TJ) Jiang, co-CEO, AvePoint. "We are able to solve our customers' greatest modern workplace challenges across migration, management and data protection."
Specifically, AvePoint was recognised for enabling a global retailer to better secure and leverage Microsoft Teams, implementing a robust intranet solution in Office 365 for a major transportation organisation and its Learning Management System (LMS) solution, among other projects.
Award finalists and winners selected based on their commitment to customers, their solution's impact on the market and the exemplary use of Microsoft technologies.
"This year's Country Partner of the Year winner, AvePoint, anticipated the needs of an evolving trust environment, and developed solution offerings that focused on enhancing productivity, strengthening security and compliance across both the public and private sectors," said Gerald Leo, Chief Partner Officer, Microsoft Singapore. "AvePoint has made strong investments in R&D, kept pace with Microsoft's innovations across multiple clouds and currently has 19 IP co-sell ready solutions built on Azure with AI components."
About AvePoint
Collaborate with confidence. AvePoint provides the most advanced platform for SaaS and data management to optimize SaaS operations and secure collaboration.

More than 9 million cloud users rely on our solutions. Our SaaS solutions are also available to managed service providers via more than 100 cloud marketplaces, so they can better support and manage their small and mid-sized business customers.

Founded in 2001, AvePoint is a five-time Global Microsoft Partner of the Year and headquartered in Jersey City, New Jersey. For more information, visit https://www.avepoint.com.
All product and company names herein may be trademarks of their registered owners.