AvePoint's Sales team consists of: Business Development, Mid-Market Sales, Enterprise Field Sales, and Partner Account Management.
Business Development focuses on generating pipeline for the sales organization. Mid-Market Sales manages the full sales cycle for our mid-market accounts. Enterprise Field Sales manages the full sales cycle for our enterprise accounts. Partner Account Management establishes and drives strategic partnerships with managed service providers, technology providers, system integrators and value-added resellers.
Get the inside scoop on our Sales team: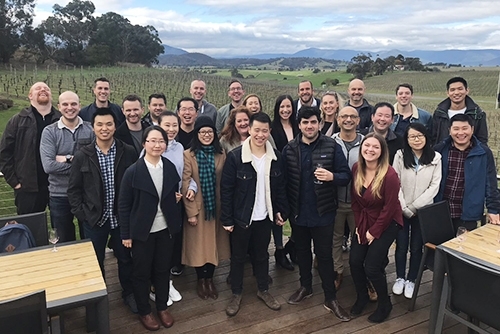 Open Positions
There are currently no openings for this department. Please check back later!
Meet Our Team

Tom Ward
Partner Account Manager, Chicago
Bowler / Cook / Video gamer / Competitor
#WhyAvePoint
"AvePoint allows me to discuss our clients' challenges and create a strategic roadmap to ensure success."

Stephanie Wagley
Director, Mid-Market Sales, Chicago
Food addict / Shopaholic / True Crime enthusiast
#WhyAvePoint
"One of the things I love about AvePoint is the extremely supportive culture and environment. I've worked with people all over the globe to achieve goals and tasks!"

Michael Carlei
Customer Account Executive, Melbourne
Film nut / Breakfast for dinner / Worldly
#WhyAvePoint
"AvePoint as a market leader allows me to grow and expand into areas of the industry that other organizations can't. It almost makes me feel like Christopher Columbus."