We are an equal opportunity employer and value diversity at our company. We do not discriminate on the basis of race, religion, color, national origin, gender, sexual orientation, age, marital status, veteran status, or disability status.
Culture at AvePoint
Our growth mindset
We've built an environment for lifelong learners to go to the next level, sharpen their skillsets, and develop professionally and personally. Small failures are experimental, mentors will guide you, and you're trusted and empowered to bring your full talents to the table.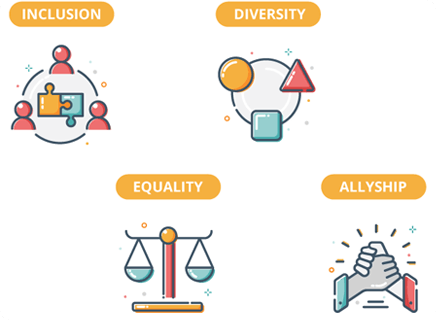 Inclusion, Diversity, Equality & Allyship
Our I.D.E.A. Committee is dedicated to all things culture-related at AvePoint. We have members from different regions and departments across the globe who are passionate about driving and promoting positive changes for our culture.
We're recognized as a best place to work by Built In!
We're excited to share we've been recognized as a Best Place to Work by Built In for our Chicago, IL, Jersey City, NJ, Colorado and Arlington, VA offices!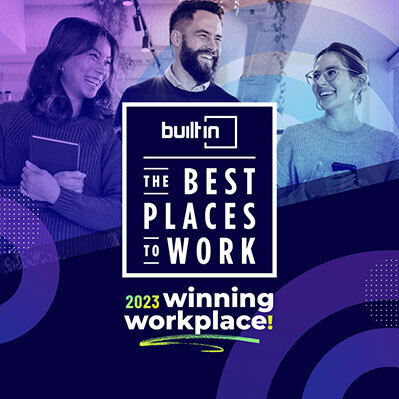 Additional Recognition for AvePoint's Award-Winning Culture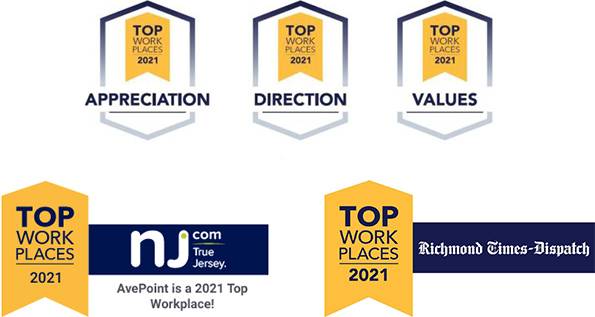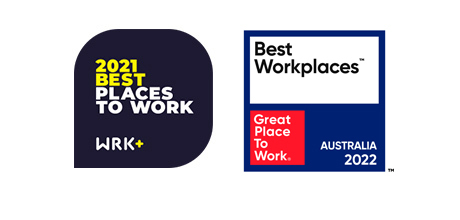 Careers Blog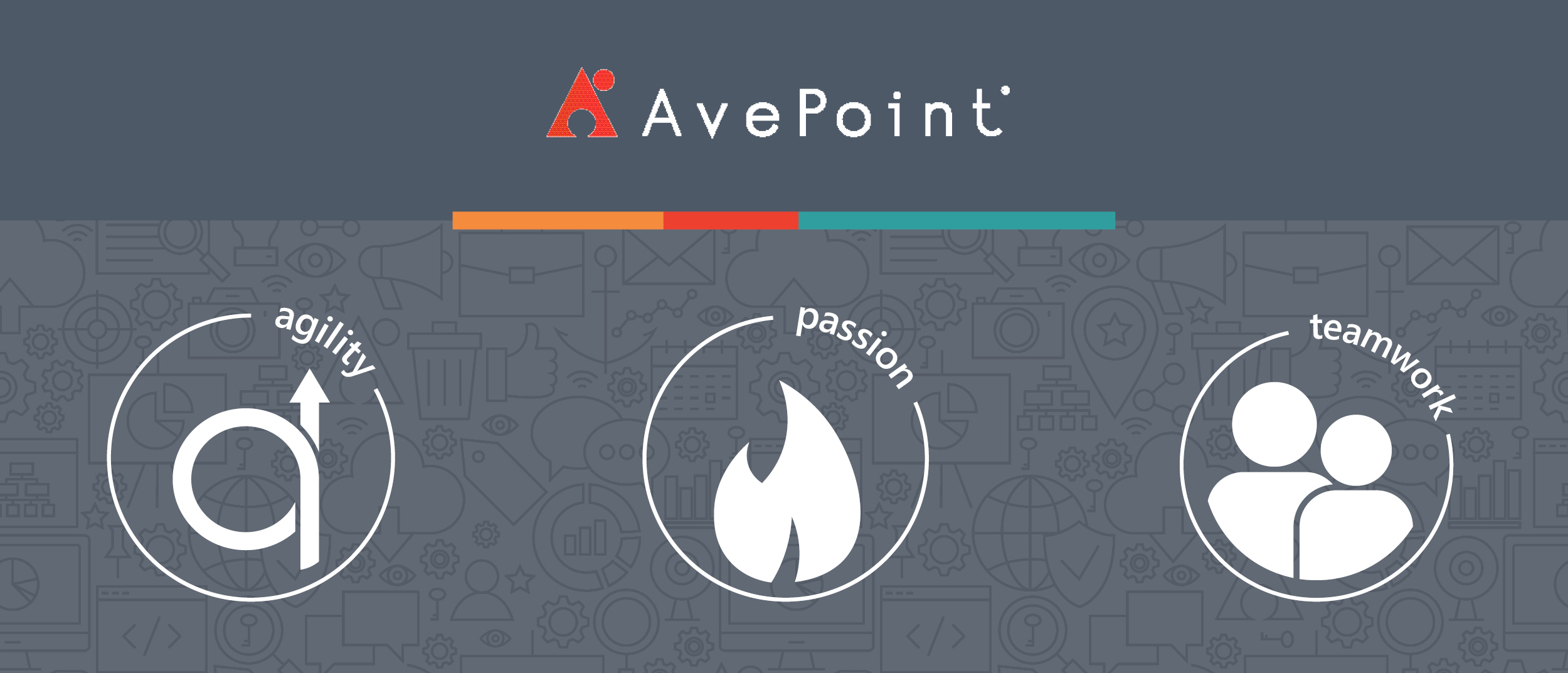 What Makes AvePoint Tick? A Close Look at our 3 Core Values
At AvePoint, we love celebrating our hardworking, talented employees. Click here to get a better idea of what we look for in an all-star recruit.
AvePoint's Culture
AvePoint has over 1,500 employees spanning five continents, and when you work with us, you find yourself in the middle of a community.
What D&I Means at AvePoint
Having people with diverse backgrounds and viewpoints helps us to innovate and succeed. Learn more about the culture we're building and a few of our D&I initiatives.
Global Benefits
Training & development
We value professional development and endorse continued learning by providing reimbursement for job-related education costs. We also know our employees have passions outside of work, so we provide reimbursement for non-work-related courses as well!
PTO & flex schedules
Whether it's a birthday, holiday, special life event, or much needed rest n' relaxation, we have regional paid time off perks that encourage employees to take time off of work and maintain a work/life balance.
Community engagement
Our AvePoint Philanthropy program impacts humanity and drives change through technology, community, and education. We encourage participation in both office-wide and individual volunteering activities.
Health & wellness
Whether it's competing with colleagues in a global steps challenge, hosting a yoga class in the office, or signing up with colleagues for a local 5K, at AvePoint, we value a healthy lifestyle!
Employee Programs
We're proud to offer People Programs that set out to recognize top talent. Our People Recognition program spotlights AvePoint colleagues who exemplify our core values. Additionally, our Employee Referral program offers cash bonuses to any AvePoint employee who refers a hire.
Talent Team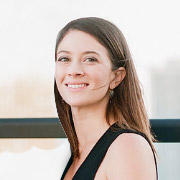 Melissa Fingerhut
VP, People & Talent Acquisition, Chicago
Chicago native / Amateur culinary artist / Great Lakes admirer
#WhyAvePoint
"What I love about AvePoint is how open and supportive everyone is of new ideas, and bringing them to life."

Zoe Wilson
HR Generalist, Jersey City
Midwest roots / HGTV groupie / Blue Moon lover
#WhyAvePoint
"Starting with AvePoint has been great! I've realized that our core values are true mottos we live by, and I'm looking forward to diving deeper into other departments and ingraining myself into the AvePoint family."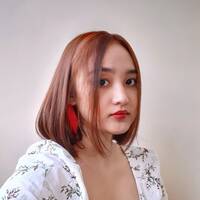 Charlene Flores
HR Specialist, Manila
Cat Fancier / Multi fangirl / Binge-watcher
#WhyAvePoint
"I love how AvePoint values our social and cultural differences by promoting diversity to all employees and by giving everyone equal opportunities to grow."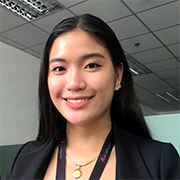 Tracy Talledo
HR Assistant, Cebu
Volunteer / Thalassophile / Swiftie
#WhyAvePoint
"The best part about joining AvePoint is you get to work in an environment where you develop relationships that create purpose and passion."
Request Your Free Trial