Simplify and Scale Your Business
The rush to cloud is forcing modern businesses to transform quickly. AvePoint Elements makes it easy for MSPs to deliver services that secure collaboration for their customers while growing their revenue. Whether you want to enable recurring security health checks or offer ransomware protection, AvePoint products improve your overall service delivery.
But don't just take our word for it. Start your trial and your first migration project is on us.
How to claim your FREE license for your next migration project:
Step 1:
Click "Start Your Migration" to start your AvePoint Elements Trial.
Step 2:
Download Fly migration server from your AvePoint Elements welcome email or via "Resources" once you're logged into AvePoint Elements.
Step 3:
An AvePoint representative will contact you and share how you can receive your FREE license for your next migration project for up to 1000 users.
Testimonial
No other solution gives us the capability to operate these kinds of managed services on behalf of our clients.
We have leveraged FLY for over 20 Microsoft 365 migration projects in the last twelve months. These projects have included many different data sources: Google Workspace, Slack, Dropbox, Box, on-premises SharePoint, on-premises file servers, and Microsoft 365 tenant to tenant. Having the ability to leverage one tool for all of these use cases has allowed our team to spend less time researching and learning various tools and more time delivering a smooth and successful migration process to our clients.
We value AvePoint's willingness to listen most of all. Very few vendors are willing to hear what we seeing in the market and bake it into their strategy.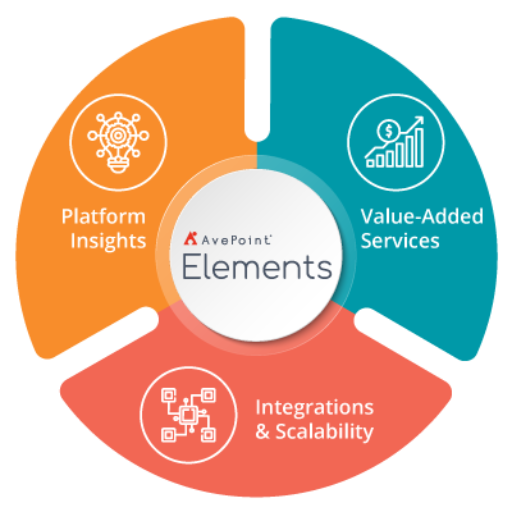 About AvePoint Elements:
Ever wish there was an easier way to manage all your customers, build value-added services and scale your business?
AvePoint Elements is our partner-centric, flexible multi-tenant customer management platform that is powered by AvePoint Online Services. Trusted by more than 17,000 customers worldwide, maximize AvePoint Online Services' powerful capabilities to extend and differentiate your modern, cloud-based managed services offerings.
Terms and Conditions:
Partners who sign up to Start Your Migration today through October 31st, 2022 will receive up a FREE migration license for up to 1000 users provided through AvePoint's Fly migration server. These per-user licenses support unlimited content across an unlimited number of tenants. The supported migration source/destinations include: Dropbox, Box, Google Drive, Microsoft 365 (Tenant to Tenant), Email (Gmail, IMAP, POP3, Exchange), File Shares (On-Premises), SharePoint 2013 – 2019, Slack, and Microsoft Teams & Groups. Additional migration licenses for other sources, or additional user capacity, may be purchased directly from AvePoint. AvePoint Standard Support is included with your free migration licenses, while the license is valid, not to exceed 1 year from date of purchase.
The use of any and all licenses obtained through this promotion is subject to the terms and conditions of AvePoint's Master Software License and Support Agreement, which can be found at https://www.avepoint.com/agreements/mslsa.