AvePoint Media Contact
Nicole Caci
Tel: +1 201-201-8143
Email: pr@avepoint.com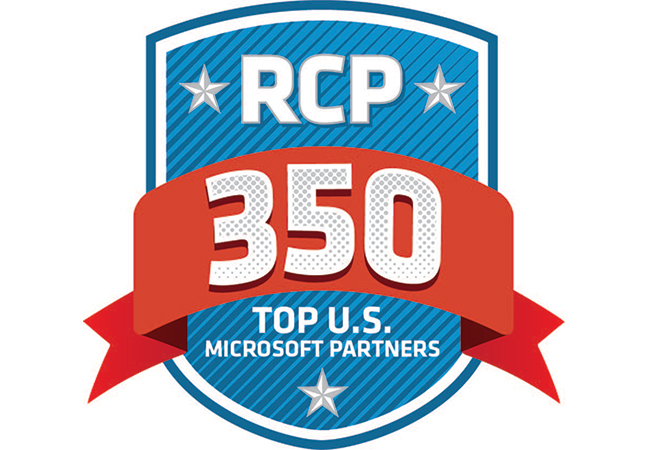 Microsoft's Top 350 U.S. Partners
AvePoint named to Redmond Channel Partners' Microsoft's Top 350 U.S. Partners list
Microsoft has one of the largest, most complex and most varied partner communities in the world. With so many product families, partner certification types and partner business models, it's a challenge for customers to figure out which of the tens of thousands of Microsoft partners in the United States might be able to help them, and which ones are the best.
The RCP 350 gives customers a short list of partners they should definitely consider for their IT needs.
Using our 16+ years of experience exclusively covering the Microsoft channel community, Redmond Channel Partner magazine has compiled this list of 350 top Microsoft partners operating in the United States.
We've scoured various sources to identify the strongest Microsoft partners in the United States. We accepted nominations. We considered partners in the Inner Circle, tracked companies formerly in the Microsoft National Solution Provider program through thickets of acquisitions, reviewed Microsoft's growing list of new Azure-related specialty certifications, monitored Microsoft's worldwide and U.S. partner awards and mined our own previous awards and coverage.
This is a qualitative list, which is why it's organized alphabetically. Some of these partners produce massive revenues in Microsoft practices that reach across Microsoft's technology stack. Others are much smaller businesses with very deep technology expertise or with extremely strong access to internal Microsoft teams, giving them an outsized ability to provide powerful solutions for customers.
Geographically, companies are situated by their U.S. headquarters in Microsoft's East, Central and West regions. To be labeled National, companies needed to have offices in each of those three regions. The International designation required offices in more than one country. While the thinking behind these regions is that some customers like to work with someone they can meet with face-to-face, cloud-based delivery makes that much less important. (And this year, even meetings between partners and nearby customers have been primarily by Teams or Zoom.)
A core value of this list is the labels in the Tech Focus column. This column is meant to be read left to right. We start with the broad focus of the company. A second or third focus might also be present. Those labels are followed by a practice area (or areas) if applicable, and finally by vertical specialties, if appropriate.
SI is one of the main focus areas. This refers to systems integrator, but we use it very broadly to include consultants, solution providers, project services, cloud migration services, application modernization and so on. It's basically anything related to recommending, implementing or updating horizontal Microsoft technology infrastructure. Another broad focus is MSP for managed service provider, a category that encompasses a lot of hosting companies and can range from very specific areas of managed services to soup-to-nuts outsourcing. CAD is another focus and refers to custom application development, covering on-premises software and/or cloud services.
The RCP 350 is primarily an implementation partner list, but we've included a handful of ISV (independent software vendor) partners who are especially close to Microsoft right now, as evidenced by recent Microsoft awards. Dynamics, meanwhile, refers to the distinct and important community of partners who sell Microsoft's business applications. If Dynamics is listed first, it's the partner's primary focus. If it's listed after other labels, it's more of an additional practice area. Accounting, when listed first, denotes a special category of partner that has become more prevalent in recent years. Basically, the partner is an accounting or tax advisory firm, usually national in scope, that has acquired or built substantial technical capabilities to supplement its main business.
Some terms used to describe practice areas after the broad focus in the Tech Focus column include Cloud, which refers to Office 365/Microsoft 365 capability; Indirect Provider, a kind of partner's partner; Direct CSP, a tighter relationship with Microsoft on cloud licenses for high-volume partners; Azure Expert MSP, an exclusive badge from Microsoft; SAP or AWS, for partners who specialize in integrating those technologies with Microsoft technologies; OSS, for open-source software with an Azure bent; and WVD, for Windows Virtual Desktop.
Great Microsoft partners look at a customer's business and select the right technologies from Microsoft's wide range of sophisticated offerings, fine-tune them for their customer's needs and expertly enhance them with their own or other technology companies' solutions. They bring the full power of the Microsoft technology stack to each customer, making those customers more productive, more profitable and more agile.
The companies that made our RCP 350 list represent the best Microsoft partners in the United States.
All product and company names herein may be trademarks of their registered owners.