AvePoint Media Contact
Nicole Caci
Tel: +1 201-201-8143
Email: pr@avepoint.com
AvePoint Recognised as Winner For 2018 Microsoft Singapore Industry ISV Partner of the Year
AvePoint Awarded for Accelerating Customers' Digital Transformation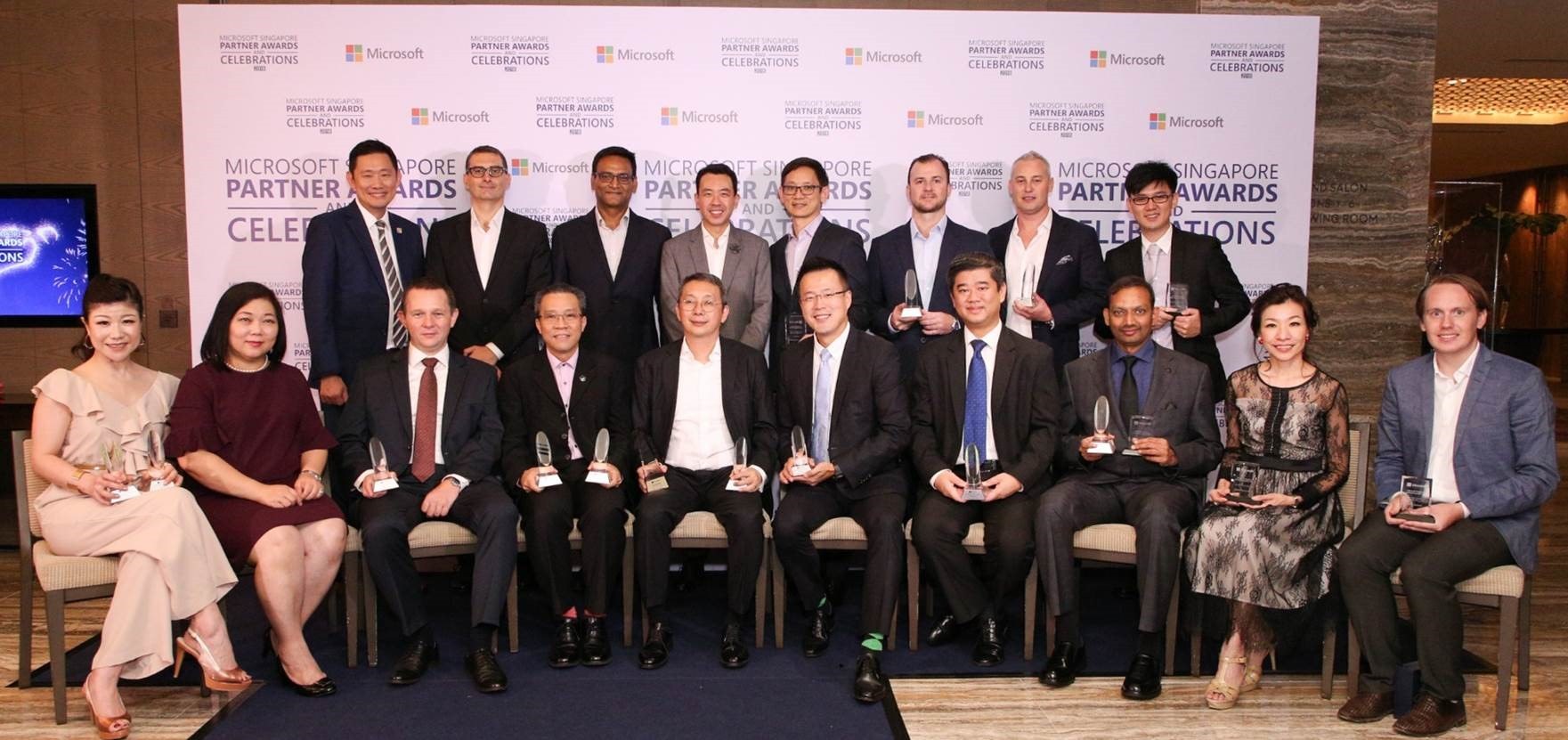 Singapore, 4 October 2018 — Today AvePoint announced it has won the 2018 Microsoft Singapore Partner of the Year award. The company was honoured among a community of top Microsoft partners for demonstrating excellence in innovation and implementation of customer solutions based on Microsoft technology.
AvePoint was recognised for providing outstanding solutions and services as the top industry independent software vendor (ISV).
"We are thrilled that our work accelerating our customers' digital transformation has been awarded by Microsoft," said Tianyi (TJ) Jiang, co-CEO, AvePoint. "Fully adopting and integrating cloud technologies can be challenging, but it's essential for all organisations that hope to survive and thrive in the next few years. As a premier Microsoft technology partner, Avepoint can help organisations accomplish this to enhance their collaboration, productivity and operational governance."
In Singapore, AvePoint is recognised for its Learning Management System (LMS) solution as well as its document management system (DMS); Office 365 and SharePoint intranet portal; and case management system implementations for private and public sector organisations.
Awards were presented for 15 categories, with award finalists and winners selected based on their commitment to customers, their solution's impact on the market and the exemplary use of Microsoft technologies.
"We congratulate AvePoint on winning the 2018 Microsoft Singapore Partner of the Year Industry ISV award," said Gerald Leo, Director, One Commercial Partner and Small & Midmarket Corporate, Microsoft Singapore. "AvePoint is a prime example of the expertise and innovation we see in our Microsoft Singapore partner community to bring cutting-edge solutions to complex business challenges and providing digital transformation opportunities for our collective customers."
About AvePoint
Collaborate with Confidence: AvePoint provides the most advanced platform to optimize SaaS operations and secure collaboration.
Over 17,000 customers worldwide rely on our solutions to modernize the digital workplace across Microsoft, Google, Salesforce and other collaboration environments.
AvePoint's global channel partner program includes over 3,500 managed service providers, value added resellers and systems integrators, with our solutions available in more than 100 cloud marketplaces. To learn more, visit https://www.avepoint.com.
All product and company names herein may be trademarks of their registered owners.