DocAve's Report Center runs preset or custom reports on virtually any activity across your environment. Use this knowledge to understand how users are leveraging and interacting with an on-premise or hybrid environment as well as identifying relevant vs redundant content.
By using administrative and compliance reports you can effortlessly track, record, and report on network usage, user traffic & activity, permissions, and over 20 more presets!
AvePoint has new functionality to display reports within Power BI. This feature adds a new layer of interaction with your data, not to mention how simple and sleek the GUI is. See for yourself.

Before Power BI: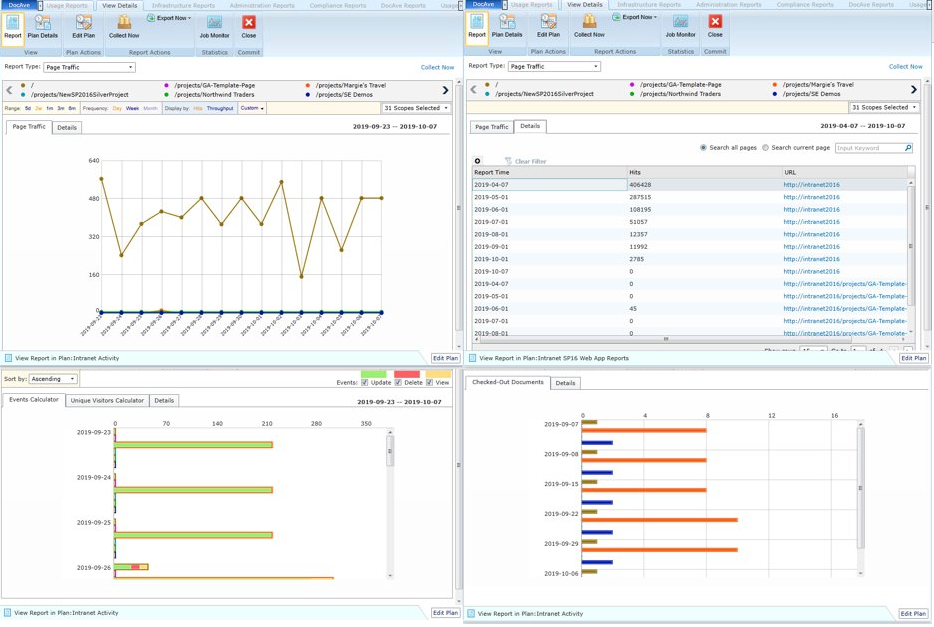 After Power BI: