Data is more Powerful when Protected
See why millions of users trust us to enable secure experiences
Our Company Processes, Services, and Software have obtained industry-leading Security, Privacy, and Accessibility certifications

Using the Microsoft 365 Badge and associated marketing materials
The Microsoft 365 Certification logo demonstrates that an app has been reviewed for conformance to controls put forth by Microsoft which meticulously evaluate data security and privacy practices. You may use the Microsoft 365 Certification logo at the express written consent of Microsoft upon completion of the Microsoft 365 Certification. If your certification is revoked, or the recertification process is not started within one year from the day the certification was awarded, you must discontinue use of all Microsoft 365 Certification related marketing materials.
This logo can be used on websites, press releases, and other forums where it pertains specifically to the application which has completed the Microsoft 365 Certification process. The logo must be presented in a reasonable size and location within the digital content.
The following statement must accompany the logo: "Apps with the Microsoft 365 Certification logo represents that this app has achieved Microsoft 365 Certification. In addition to app security, this program reviews the practices and procedures the app publisher employs. While customer data is under control of the app publisher, you can rest assured that Microsoft has validated that the app will handle it in a safe and secure manner."

FedRAMP Authorized Certification
Our cloud services are fully authorized as a FedRAMP Accredited SaaS solution for use across all agencies at the Moderate impact level. We received agency-sponsored authority to operate (ATO) in April 2021.
Our SaaS solutions are currently hosted in the US East Government Azure Data Center, a FedRAMP Accredited, GCC High data center that follows the certifications and accreditations for FedRAMP High as well as the Department of Defense Impact Level 5. The service is not pursuing FedRAMP Authorization, but is managed by an operations team consisting only of US persons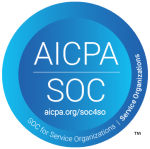 SOC2 Certification for Service Organizations
AvePoint has earned the System and Organization Controls (SOC) 2 Type II certification that covers AvePoint Online Services (AOS), AvePoint Migration Platform (AMP), DocAve, Compliance Guardian, Governance Automation, and Records, that collectively migrate, manage, and protect data across cloud and on-premises collaboration systems.
The SOC 2 Type II audit and attestation, conducted by an independent CPA firm, confirms that AvePoint meets the strict information security and privacy standards for the handling of highly sensitive customer data established by the American Institute of Certified Public Accountants (AICPA). Our report is issued by independent third-party auditors and covers the principles of Security, Availability, Confidentiality, and Privacy.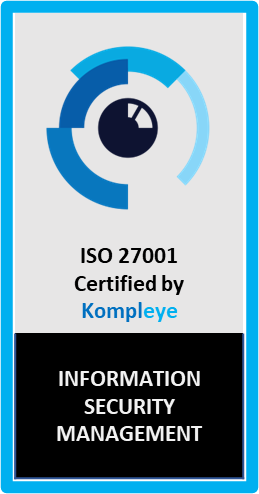 ISO 27001:2013 – Information Security
AvePoint has received ISO 27001:2013 certification with respect to secure software development and maintenance process including support business functions like Infosec, IT, HR, Sales and Marketing, Project Management, Operations and Call Center. Learn more: Kompleye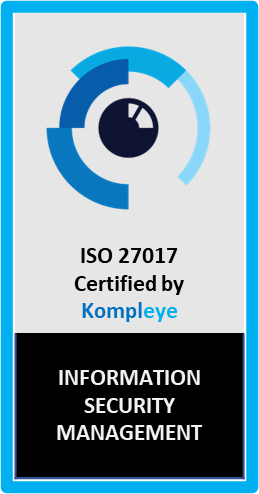 ISO 27017:2015 – Cloud Security
AvePoint has received ISO 27017:2015 certification with respect to the AvePoint Cloud Security Operations, including the SaaS services/solutions provided by AvePoint to its customers. Learn more: Kompleye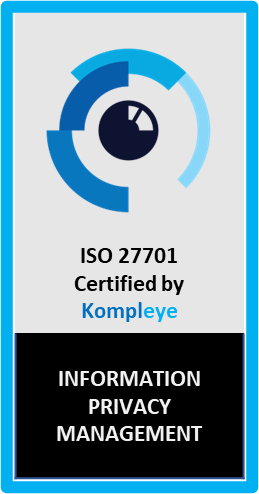 ISO 27701:2019 – Information Privacy
The scope of AvePoint Inc.'s Privacy Information Management System applies to the management, operation, and maintenance of: the people, information assets, information systems, technological platform and network infrastructure, secure software development and maintenance, services, support, and the associated processes (InfoSec, Privacy, IT, HR, Sales and Marketing, Project Management, Operations and Call Center) that enable corporate operations and development and deployment of products and services provided to customers and employees of AvePoint Inc. offered by the Firm, protecting the security and privacy (where AvePoint acts as PII Controller and Processor) of the information assets that support it. Learn more: Kompleye

Information Security Registered Assessors Program (IRAP) Assessment
AvePoint was assessed against official IRAP controls to verify its commitment to, and expertise in, protecting sensitive Australian government data. Sponsored by the Australian Transport Safety Bureau (ATSB), this assessment confirms that AvePoint adheres to the standard of cybersecurity and information security assessments for ICT systems processing or storing government information.
Industry Associations and Memberships
AvePoint participates with globally renowned associations and memberships to stay updated with current trends and proactively respond to security challenges.

Cybersecurity Tech Accord Member
AvePoint is one of more than 100 organizations that have signed the Cybersecurity Tech Accord pledging to help create a safer online world by fostering collaboration among global technology companies committed to protecting their customers and users and helping them defend against malicious threats. Learn more: AvePoint Has Joined the Cybersecurity Tech Accord! | AvePoint Blog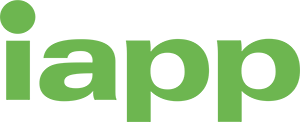 IAPP Corporate Member
Growing cybersecurity threats are questioning the security policies and practices of big to small corporations alike. AvePoint is committed to build a culture that values privacy and security. The partnership with the International Association of Privacy Professionals (IAPP) has helped AvePoint build a competent workforce to proactively address privacy threats regardless of their magnitude.
The IAPP is a resource for professionals who want to develop and advance their careers by helping their organizations successfully manage these risks and protect their data. IAPP is the world's largest and most comprehensive global information privacy community.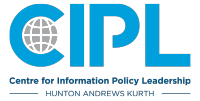 Center for Information Policy Leadership
AvePoint has partnered with CIPL (Center for Information Policy Leadership) to continuously build a stronger security stance that helps AvePoint stay secure regardless of the growing security challenges in a dynamic business environment. The Centre for Information Policy Leadership (CIPL) is a global privacy and security think tank based in Washington, DC, Brussels and London. CIPL works with industry leaders, regulatory authorities and policy makers to develop global solutions and best practices for privacy and responsible use of data to enable the modern information age. Learn more: AvePoint Further Aligns with Global Privacy Community through Centre for Information Policy Leadership Membership | AvePoint SG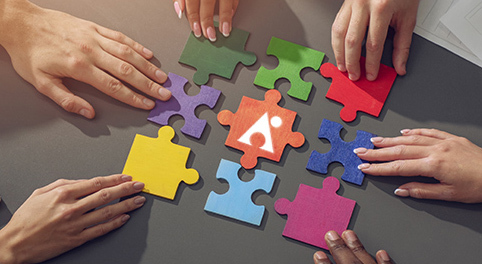 AvePoint products and solutions ensure security, enable compliance, and prevent data loss
Secure Your Collaboration with AvePoint
Our products can be used to simplify security and compliance management for your organization and have helped organizations, including AvePoint, achieve compliance success! Our solutions, processes, and people follow industry standards and best practices for security and compliance. No matter your objective or priority, we can help.
Assess and validate your systems to understand and inventory data and flows. Implement process and controls to support privacy and security by design to comply with GDPR and other regulations. Track progress over time to provide evidence of compliance.
Manage and protect your information throughout its entire lifecycle to comply with retention, disposition, classification, and other policy guidelines. Easily monitor access controls, enable strong security, spending and best practices protocols all from one place.
Prevent data loss with robust information and platform security solutions. Back your data-centric audit and protection with our world-class backup software.
Security Notices and Alerts
Read our Security and Privacy Blogs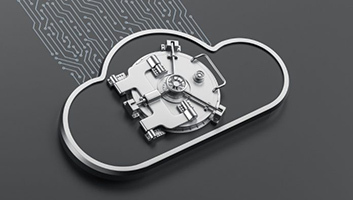 3 Questions Every Business Should Ask About Microsoft 365 Security
Dana S. - 04/15/2021
With privacy breaches and security threats making the nightly news around the world, it's becoming increasingly obvious to most enterprise organizations that personal information and the sensitive data that companies hold is an extremely valuable currency.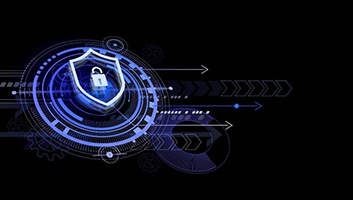 Why Passwordless Authentication is the Future (and How to Get Started)
Adrian Valencia - 04/08/2021
Having a strong defense against data threats is of the utmost importance for any organization.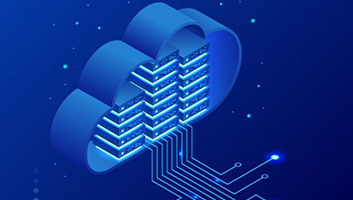 SharePoint Permissions: Best Practices for Modern Information Architecture
Joy T. Apple 02/08/2021
Permissions and security in SharePoint have always been a little tricky. This is in part because we find ourselves trying to make security fit into the organic patterns we as humans work in. But security tends to be more rigid.
Take the next step towards collaboration with confidence
Trusted Technology
Thank you for your submission.