Obstacles to a Successful Microsoft Office 365 Migration
There are many obstacles when migrating from on-prem SharePoint to Office 365. Customizations and planning how your end users will adopt new technologies, understanding what content you need to migrate, and trying to determine what can be left behind are important factors to consider. The way that Office 365 throttles data and applications can also be a major obstacle when moving to Office 365.
---
Want to learn more about Office 365 Migration? Check out our blog series:
---
Furthermore, taking the time to properly organize and classify your information adds to the complexity of migrating to new versions of SharePoint.
Office 365 Migration Throttling and How it Can Affect your Approach
Once you've determined your Office 365 migration approach and you're ready to begin moving content, it's important to understand how Office 365 regulates activity from other applications and some of the solutions that exist to get around this.
Limits to Migration and Some Best Practices When Determining your Office 365 Migration Approach
Microsoft had previously published that they limit data into sites in SharePoint Online at 4GB per hour per site collection. Currently, the factors affecting migrations into SharePoint Online are as follows:
Suggestions on How to Get Around Office 365 Migration Throttling
Previously, Microsoft published that you can combine connections to migrate into between 8 and 16 site collections at a time. However, this depends on resource consumption in Office 365.
The number posted as a high benchmark for this strategy was 32GB per hour into SharePoint Online through the Client Side Object model. They still list a best practice of "Launching jobs from more than one computer to maximize speed."
If you're migrating information with lots of sensitive metadata or workflows attached, it's best to bring that data through the CSOM in Office 365. However, if your content is coming from a file server or from simple document libraries, there's another, much faster option.
High-Speed Migration
Microsoft provides the ability to migrate into Office 365 via an API which allows a transfer from Azure to Office 365 without having data processed via the CSOM.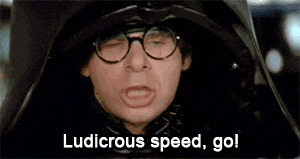 This means you can move information into Office 365 through an Azure blob container with very little Office 365 migration throttling. Speeds can be much faster, and you can utilize free storage provided by Microsoft in order to accomplish this.
Combining Multiple Concurrent Migrations with DocAve Migration
AvePoint's DocAve Migration solution allows you to schedule and monitor multiple plans concurrently into Office 365. This allows you to maximize your data transfer speed though the CSOM's throttling via multiple connection endpoints. You can re-use your saved settings profile, filters, and even combine the scheduling for the plans to run at the same time if so desired.
We can apply mappings and changes to user information and metadata and correct illegal characters. You can also allow for incremental syncing from your sources to your destination. Lists and list items, along with your metadata and managed metadata, SharePoint and Nintex workflows, and permissions can all be migrated into Office 365 with relative ease.
In addition, DocAve is a balanced, scalable platform. This means you can migrate multiple farms and multiple servers all at once with ease. You can do this from multiple server sources to multiple destinations, all from within one single GUI interface.
From that single server SharePoint Farm to the multiple petabyte migration, we've got the tools to complete your migration project.
Recommended with Our Tools
With every project, it is important to take time to plan before you begin any migration. AvePoint's methodology includes the discovery, securing and restructuring content before the migration. Next, determine what to leave behind and prepare the destination environment based on organizational needs. Then, perform the content move to the new version in such a way to overcome as many of these obstacles as possible.
Contact us today and inquire about our Migration as a Service option- the ONLY software owned service.
---
Like what you read? Be sure to subscribe to our blog to stay in the fold for all things Office 365, SharePoint and more!