Discover. Migrate. Monitor
Accelerate digital transformation with Office 365 migration.
Move, migrate, and consolidate legacy systems, cloud files, mail, and Microsoft Office 365 tenants into Microsoft Office 365 and SharePoint. We maintain data integrity and never compromise security. No matter the path, we take a proven approach!
Proven tenant migration experts since 2003
We released our first migration solution to help SharePoint Teams Services customers upgrade to SharePoint 2003. Since then, we've supported every SharePoint version, and were among the first to offer migration to Microsoft BPOS, a precursor to the Microsoft Office 365 migration we offer today.
2000+

MIGRATION PROJECTS

>500TB

LARGEST SINGLE MIGRATION PROJECT

>12PB

DATA MIGRATED BY OUR TEAM OF EXPERTS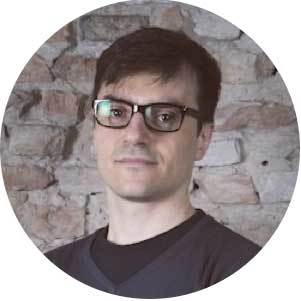 AvePoint was really the only one that provided that all-encompassing suite of migration knowledge, capabilities and tools to get our SharePoint upgraded to where we wanted it to be.
MIGRATIONS MADE EASY
Your winning approach to SharePoint & Microsoft Office 365 migration
Migrations can be complex. We get it. Whether you plan to "lift and shift" or take a more strategic approach, we'll support you every step of the way.
Our expert approach ensures your O365 migration success. Our migration methodology has been perfected over thousands of projects by our team of Microsoft-certified engineers. Whether you plan to go it on your own with our Microsoft migration tools, or employ our migration services teams, our best-practice approach is built-in.
Discover
Before you migrate to Office 365, identify required, relevant, and sensitive content, and ditch the rest. Find out which customizations may impact your plans, and eliminate potential risks.
Migrate
Move data to the cloud or the latest SharePoint version, automatically or on a schedule. Whether you migrate in bulk or bit-by-bit, we'll keep it together, and won't impact users
Monitor
Keep an eye on your migration process. Responsive monitoring, customizable reports, and content validation make it easier to ensure your project is on schedule and on point.
O365 migration, uncomplicated
AMPlify your transformation success
DISCOVER
Discover Your Data to Plan for Success
We're here to help our customers and partners ask (and answer!) all the right questions.
Find. Find out where content lives and how much you've got.

Analyze. Answer critical questions about content relevance to optimize your plan and process.

Plan. Easily understand the impact of scope changes without all the trial and error.
SEE OUR DISCOVERY IN ACTION
MIGRATE
Migrate, consolidate, and transform your cloud and on-premises content
Our migration tool, Fly Server, can help you move, consolidate, and transform data from over a dozen cloud and on-prem sources. Mail, files, and collaboration can be brought together in your new modern workspace, with ease.
SEE FLY SERVER IN ACTION
VISIT FLY SERVER'S WEBPAGE
| Migrate from the cloud... | Or migrate from on-prem... |
| --- | --- |
| Other Microsoft 365 Tenants | SharePoint 2003* / 2007* / 2010 / 2013 / 2016 |
| Box | File systems & Networked shares |
| DropBox | Exchange Public Folders |
| Google | Lotus Notes* |
| Slack | OpenText LiveLink* |
| Egnyte* | Documentum & eRooms* |
| Other cloud files* | Websites* |
... To your destination of choice
Microsoft 365 Groups
Microsoft Teams
Exchange Online
OneDrive for Business
SharePoint Online
Public Folders
Planner
*Supported via Migration Services only
Unlimited content migration. No installation needed.
Quickly respond to Microsoft 365 tenant restructuring needs with our Azure-hosted SaaS solution.
Move, migrate, or restructure cloud content in Microsoft Teams and Microsoft 365. Migrate unlimited data easily and with full-fidelity. Our next-generation SaaS solution enables you to simply login and begin your next move. Built in discovery, mapping, and scheduling enable you to clean up or clean out data and reach your goals on time and within budget.
LEARN MORE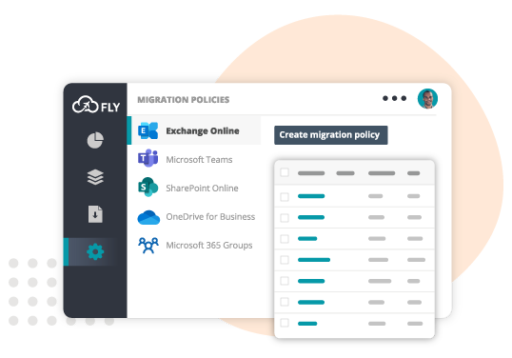 MIGRATION SERVICES
Migrate worry-free with Migration as a Service
AvePoint's migration service is the only software company-owned migration service for Microsoft 365 & SharePoint. Backed by our world-class migration software, our experts work with your scope and requirements to design and execute a thorough, phased migration plan.
We offer both consultation and implementation. Let our migration experts do the dirty work for you. We'll do it right, the first time! Our services team can support any of the sources our tooling does, PLUS legacy systems like Lotus Notes, LiveLink, or cloud file systems like Egnyte.
LEARN MORE
Your Benefits
Digitally transformed
Decrease time to value of your latest investment, and ensure your legacy data is properly represented in your modern workplace
Improved data quality
Prune out what's unnecessary and obsolete, and add structure (even metadata!) for improved quality and enhanced security
Minimal business impact
IT teams get increased efficiency, and it's back to business as usual for end users
DOWNLOADS & RESOURCES
MSPs! We've got your back.
Get unlimited, fixed-rate migration software from our Distributor Network for your Small Business Customers. Read about Elements for MSPs
FREE EBOOK
Office 365 Backup Handbook
Ensure You are Protected with a Comprehensive Office 365 Data Management Strategy
Still worried about all those migration complexities?
Let our experts handle it for you!
Migration as a Service
Transition smoothly from start to finish, guaranteed! Let our team of experts migrate your data faster and with less risk. We support a range of legacy and cloud file shares with ease.
Learn how we can help
Want a first-class upgrade? Get moving.
AvePoint's Migration Platform (AMP) ensures your content will reach jetsetter status.