Interactive Workshop:
Deploy And Manage Your Microsoft 365 Environment With Confidence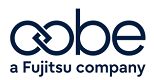 oobe and AvePoint warmly invites the Australian Federal Government agencies to get together for a half day in-person presentation on how to securely deploy, manage and maintain your Microsoft 365 environment.
During this event, oobe will provide attendees with a glimpse of:

The Microsoft Modern Workplace
oobe's blueprint for the straightforward and secure deployment of Microsoft 365
Beyond the blueprint: how oobe is reinventing the way that Australian Government agencies engage with technology
AvePoint's Confidence Platform and how it fits in with oobe's blueprint strategy.
AvePoint will provide technical demos including:
Cloud Governance - Ensuring the right people are given access to Microsoft 365 workspaces
Policies for Microsoft 365 - How to monitor and protect your workspace configurations
Insights for Microsoft 365 - How to identify workspace content that has associated risks and steps to remediate this
Following the event, light lunch will be provided for attendees to network with their Federal Government colleagues.
December 7, 9:00AM–12:30PM AEDT
Microsoft Canberra Office,
Level 4, 6 National Circuit, Barton ACT 2600

Carl Kynaston
Account Executive, oobe
Carl Kynaston
Account Executive, oobe
Carl has over 30 years' experience in systems management and design with a strong background in the public sector. Carl is a key member of oobe's leadership team and is responsible for the successful delivery of services across oobe's program of work in Federal government.

Eric Lam
Senior ACS Engineer, AvePoint
Eric Lam
Senior ACS Engineer, AvePoint
Eric has worked in the IT industry for more than 18 years with a focus on Microsoft technologies and his experience started with SharePoint Portal Server 2001.
Based in Canberra, he spent 11 years working in the Australian Federal Government on various SharePoint projects ranging from architecting and deploying SharePoint environments, SharePoint migrations, administration, and content management.
Since leaving the public service, his technology focus has been on the Microsoft Cloud in particular, Azure and Microsoft 365. Eric has a strong focus on customer relationships to deliver high-quality outcomes that provide value to customers. The projects he has delivered include SharePoint/File System migrations, governance, records management, and Microsoft 365 security compliance.
Throughout his tenure at AvePoint, Eric continues to work closely with the Australian and New Zealand Federal Government agencies.