Microsoft Alliance
Better Together Since 2001
AvePoint's 20+ year partnership with Microsoft has produced best in class solutions that enable global organizations to thrive with the latest Microsoft technology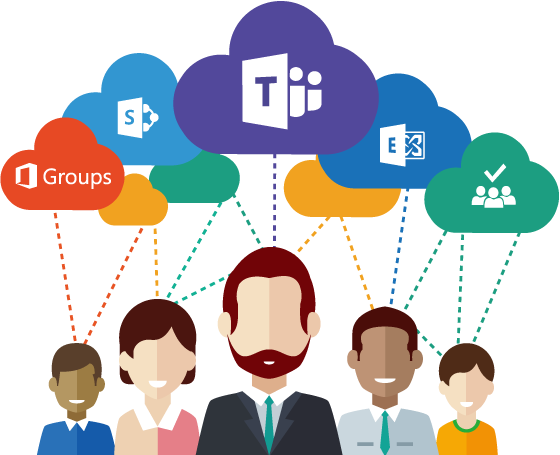 Leading the Field for 20 Years and Counting
AvePoint is proud to be one of Microsoft's very first Microsoft SharePoint Independent Software Vendors (ISVs) when the platform debuted in 2001. Today, AvePoint is the only ISV partner offering an all-in-one approach in migrating, managing and protecting customers' Microsoft technology investments.
With Microsoft Gold Competencies including Application Development, Cloud Productivity and Collaboration and Content, over 17,000 customers worldwide trust AvePoint's integrated, Azure hosted SaaS solutions.
5X Winner: Global Microsoft Partner of the Year
AvePoint is continuously recognized for its commitment to our customers and partners. Our aim is always to help them realize the full value of their Microsoft technology investments. Our track record speaks for itself!
Worldwide Dedication to our Microsoft Alliance
AvePoint and Microsoft enjoy a holistic alliance that incorporates technology, sales, and marketing to ensure that together we can help organizations worldwide improve business productivity and realize their goals using Microsoft technologies.
We aim to enable our customers to adopt the latest Microsoft technology, where as other vendors may hinder adoption with their lagging release cycles.

Technology
AvePoint participates in Technology Adoption Programs (TAPs) across Microsoft 365 and Microsoft SharePoint technologies. Our participation ensures AvePoint cloud and on-prem technology support the latest Microsoft releases as they are available. AvePoint's monthly cloud releases reflect this timeliness.

Thought Leadership
AvePoint proudly employs a number of Microsoft Valued Professionals (MVPs) and Microsoft Regional Directors (RDs). Our team of experts are frequently invited to co-host, or present at flagship events. AvePoint's strategy of ensuring we are best informed is designed to help organizations reinvent the wheel.

Joint Offerings
AvePoint solutions are created to help maximize every Microsoft investment. Whether it be migration or user adoption, AvePoint is committed to helping organizations be successful by directly working with Microsoft Customer Success Managers (CSMs) and Account Teams to streamline communication.