Legal carries out strategic legal planning for the company, negotiation of any and all agreements, and the implementation of compliance policies and procedures.
Get the inside scoop on our workplace and culture: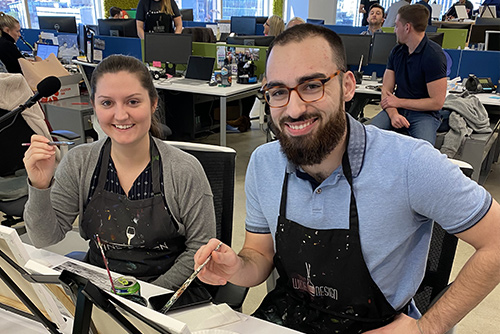 Open Positions
There are currently no openings for this department. Please check back later!
Meet Our Team

Brian Haven
Senior Counsel, Arlington
UConn die-hard / 90s Rock aficionado / Home brewer
#WhyAvePoint
"AvePoint allows me to be creative in the way I approach my work, and provides an environment where my input is valued and I can meaningfully contribute to the company's legal strategy."

Gaelle Moss
Associate General Counsel, London
Foodie / Keen scuba-diver / Long-distance hiker
#WhyAvePoint
"Bringing my legal expertise to a company which facilitates digital transformation to its customers with innovative solutions and in such a fast-paced and changing environment makes for an exciting challenge… uncharted territory!"