AvePoint's Finance team consists of: Accounting, Finance and Tax.
Finance manages and reports AvePoint's financials and develops our accounting system and reporting tools. It also supports departmental operations in accordance with our company policies as well as accounting principles and laws.
Get the inside scoop on our workplace and culture: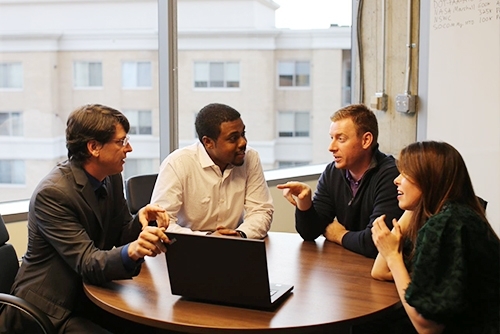 Open Positions
There are currently no openings for this department. Please check back later!
Meet Our Team

Aaron Barnes
Director, Financial Planning & Analysis, Richmond
University of Richmond sports follower / Excel geek / Aspiring Black Belt
#WhyAvePoint
"AvePoint has provided me the opportunity to walk in and feel like I'm making a significant contribution. I get to work with people that are dedicated to their craft."

Ellen Feng
Lead, Sr. Payroll Specialist, Beijing
Artist and foodie / Movie buff / World traveler
#WhyAvePoint
"AvePoint offers a great workplace where you can enhance your skills and bond with a great team. Opportunities flow here!"

Sheresa Evans
Sr. Tax Manager, Richmond
Conversational in Dutch / Snorkeler / Traveler to 40 countries and counting!
#WhyAvePoint
"I love working at AvePoint because of the people. Everyone here is very willing to share their expertise and knowledge, which really makes for a great work environment."